The Mason-Scharfenstein Museum of Art facilitates artistic and cultural enrichment by exhibiting art, serving the college, and engaging the Northeast Georgia community.
Opened in 2011, the Mason-Scharfenstein Museum of Art is the permanent home for art donated to the college by Dr. Bill Mason, a member of the Class of 1957, and Bob Scharfenstein, both of Birmingham, Alabama. Student, faculty, and visiting shows are presented throughout the year.
CURRENTLY ON VIEW
Pamela Diaz Martinez: an idiosyncratic path toward…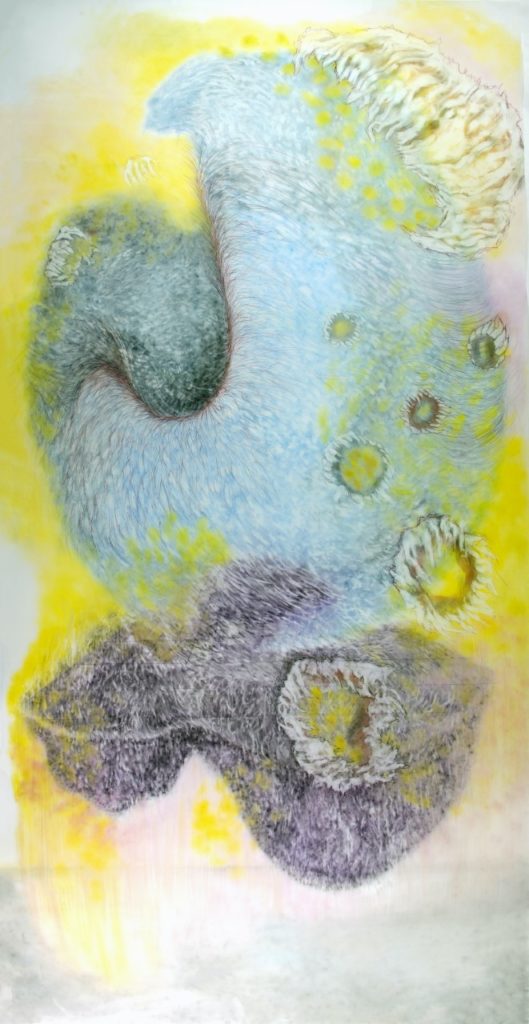 Pamela Diaz Martinez: an idiosyncratic path toward… will be on display through September 23, 2021.
For nearly a decade, Diaz Martinez designed for Esquivel, a luxury shoe brand based in California. Her work was featured in publications including Vogue, The Wall Street Journal, and Esquire. In 2015, she left the fashion industry to focus on drawing and painting. Her work, which brings together experimental abstraction and theological inquiry, has been displayed at museums on both the East and West Coasts. In 2017, she was included in a group show at The Museum of Contemporary Art of Georgia.
Martinez's exhibition at the Mason-Scharfenstein Museum features a series of abstractions based on her experiences of the Holy Spirit.
"I am making portraits of the Holy Spirit in the foreground of the landscape, caught in a fraction of a moment. They are meant to represent the chaotic and the intentional nature of God," she said.
HOURS: Tuesday-Thursday, 9 AM – 5PM & Friday-Saturday, 9 AM – 2 PM
CONTACT: 706-894-4201 | museum@piedmont.edu