Let us tell your story.
We devote 100 percent of our time, talent, and resources to tell the great story of our university.
Marketing & Communications is composed of professionals dedicated to promoting, elevating, protecting, and broadening Piedmont's brand, reputation, and mission. Internal and external communication, marketing planning and execution, media and print buying, social media strategy and management, public and media relations, editorial content, photography, and the university's website and digital marketing efforts all encompass our work.
Giveaways
Adventures on Campus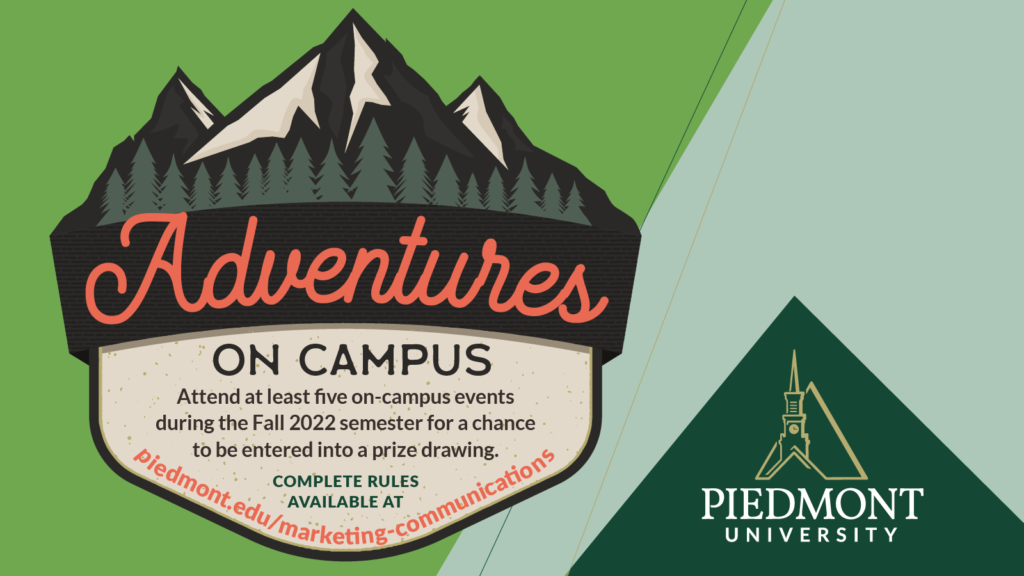 DYK—you can win money just by attending campus events? Every student who signs in to at least five on-campus events will be entered into a prize drawing.
Three lucky students will win $100 gift cards! Simply scan the Adventures on Campus QR code at each event, fill out the attendance form, and then plan your next event!
Qualify events include:
Student Organization Fair
Fine Arts events
Homecoming
Athletic events
Other campus events
Winners will be selected at the end of the Spring 2023 semester. Participants must be enrolled Piedmont University undergraduate or graduate students to qualify.
Located in Adventure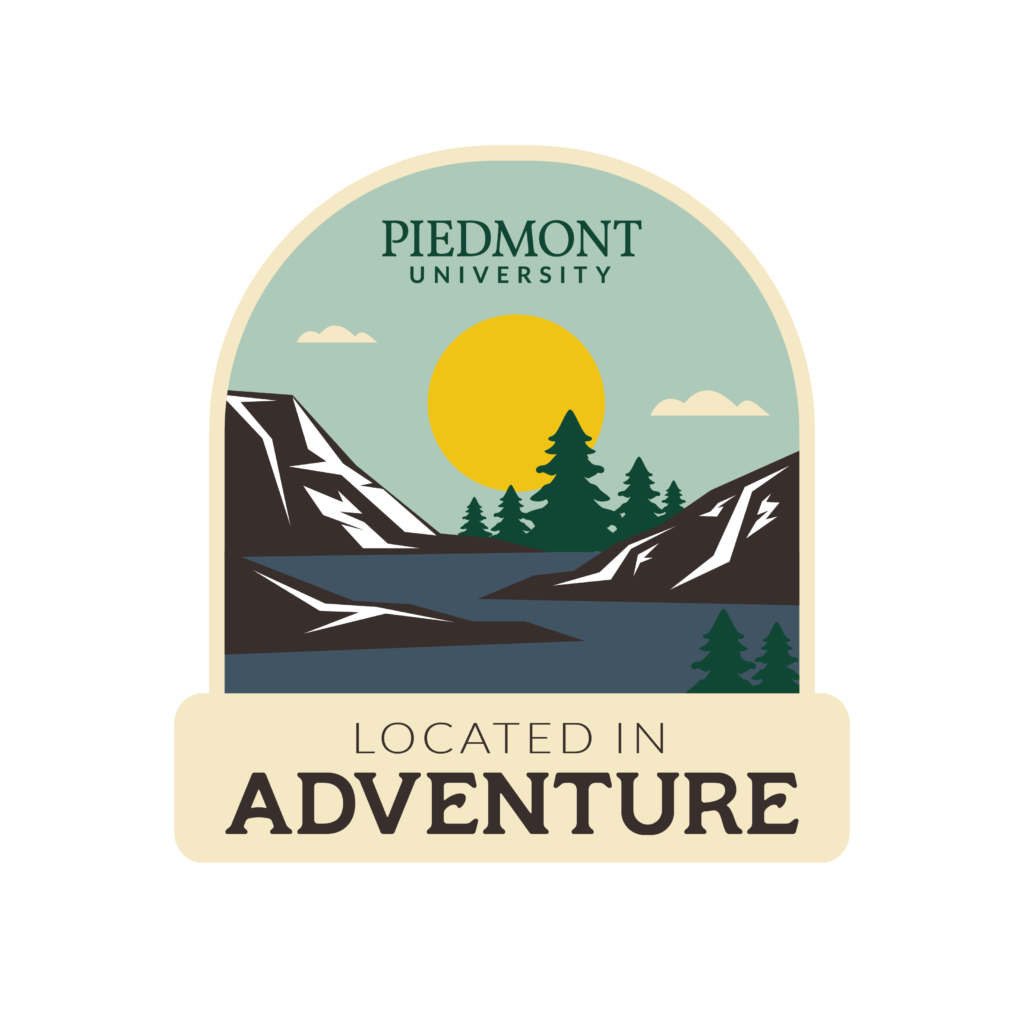 Win a limited-edition, nature-inspired Piedmont shirt by going on adventures in Piedmont's backyard! Print our Located in Adventure map, explore the great outdoors, and return the completed checklist to the Marketing Department in the Hobbs Alumni House to receive your free shirt!
Shirts will also be given away on our Instagram account throughout the year, so be sure to follow @piedmontuniversity for your chance to win!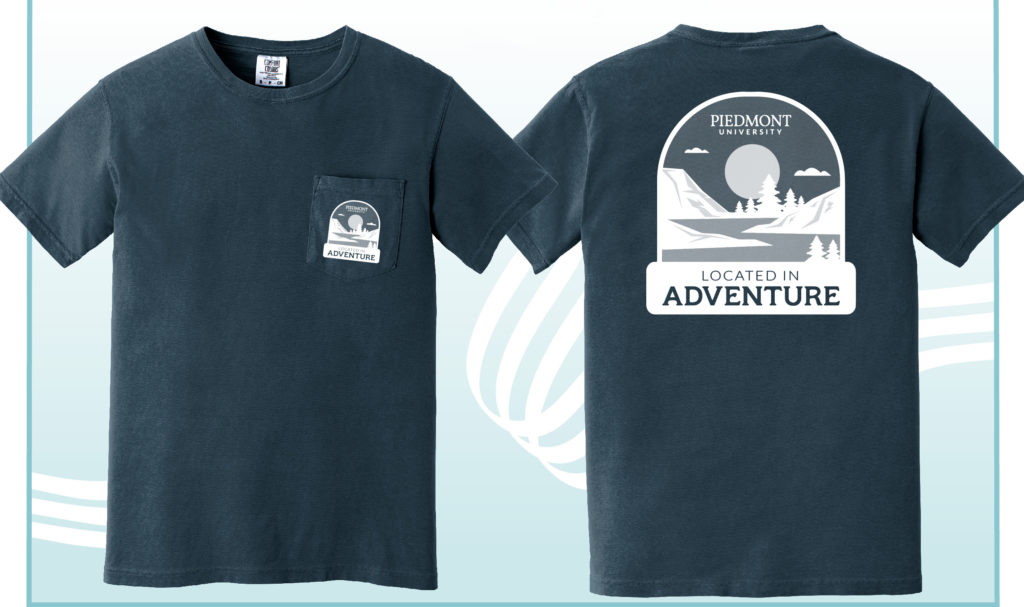 Our Publications
Piedmont Journal
Spring 2023
Summer 2022
Fall 2021
Summer 2021
Spring 2020
Fall 2020
Spring 2020
Fall 2019
Spring 2019
Fall 2018
Spring 2018
Fall 2017
Spring 2017
Fall 2016

FOCUS