Welcome to the Student Commons, the heart of Piedmont's student life! The Commons includes Campus Dining, Starbucks/On-The-Go Cafe, Fitness Center, Bookstore and Student Services, such as Residence Life and Student Organization Offices. The Commons features a Rock Climbing Wall, Indoor Track & Gym, and Racquetball Court.
Hours
Dining Hall*
Monday-Friday
7-9:30 am
11 am-2 pm
4:30-7:30 pm
Saturday-Sunday
10:30 am-2 pm
4:30-7 pm
Starbucks/On the Go Cafe
Monday-Thursday
7 am-midnight
Friday
7 am-10 pm
Saturday-Sunday
10:30 am-2 pm
Fitness Center*
Monday-Friday
6 am-11 pm
Saturday-Sunday
11 am-11 pm
Bookstore
Monday-Thursday
8 am-6 pm
Friday
8 am – 3 pm
Saturday-Sunday
CLOSED
Rock Wall
Monday-Thursday
5 pm – 9 pm
Friday-Sunday
CLOSED
*Regular Hours August – May when classes are in session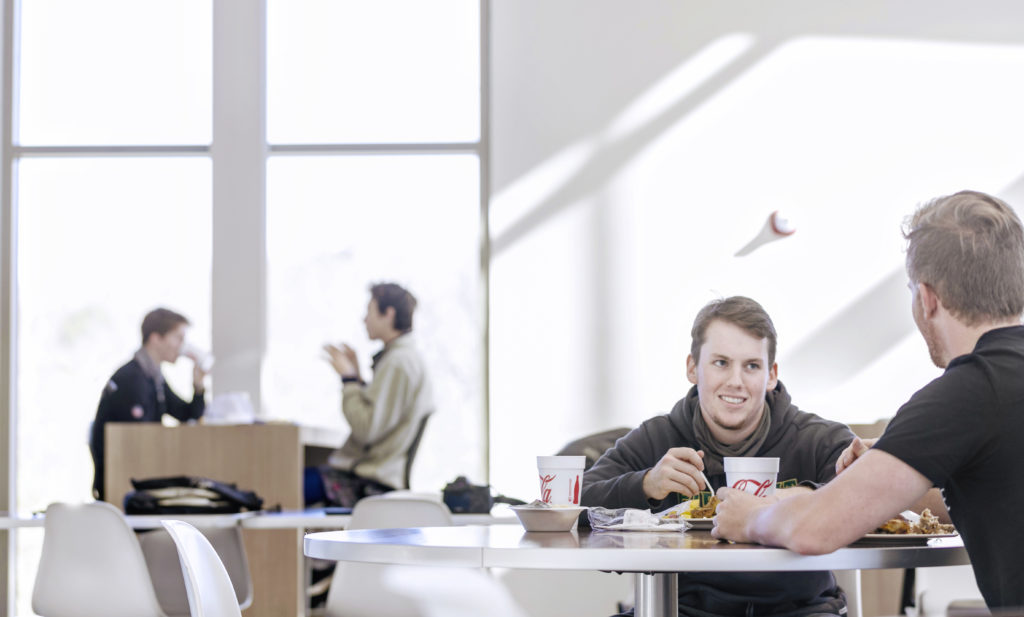 Learn about Student Dining options, hours and locations!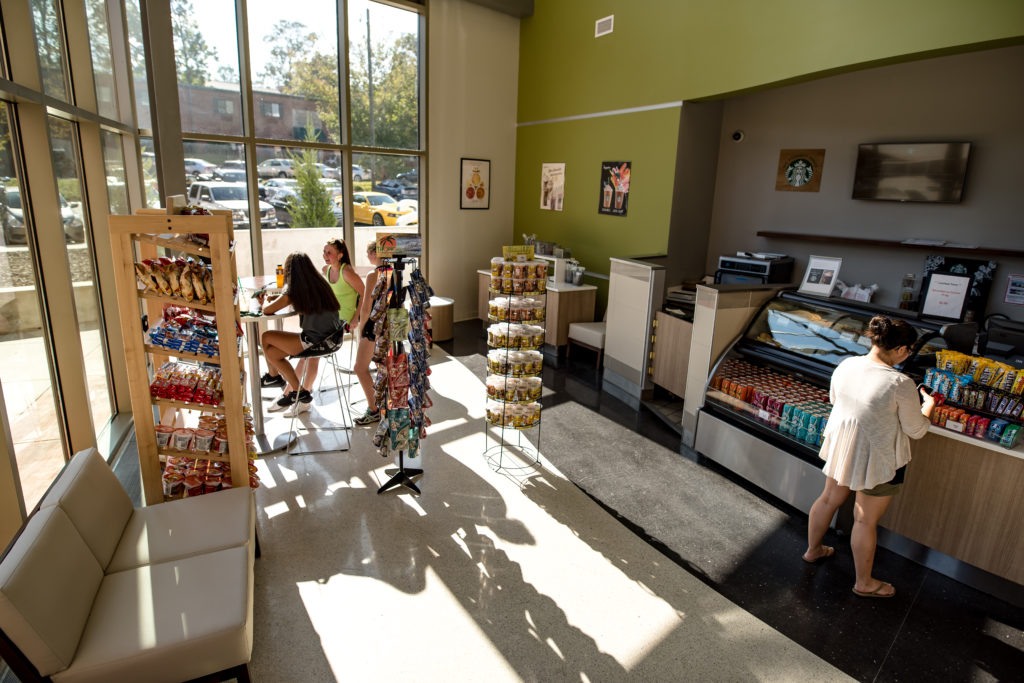 Starbucks/On-The-Go
Starbucks/On-The-Go has coffee, smoothies, sandwiches, salads and much more, all ready to go!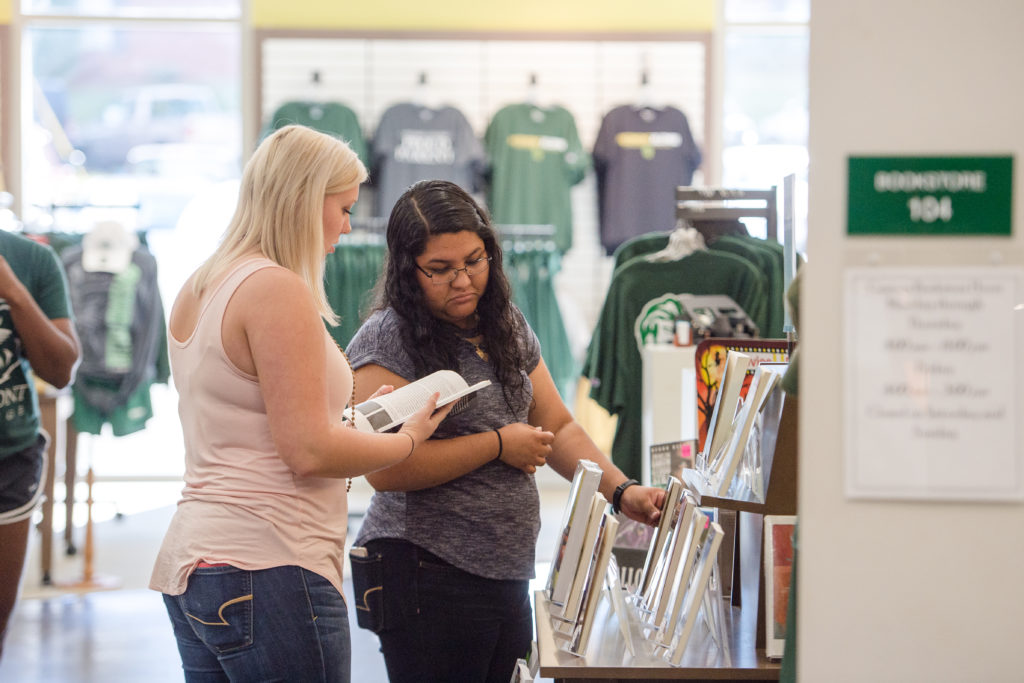 The Bookstore is located in the Commons across from the Dining Hall, and has all your textbooks, supplies and official Piedmont University apparel!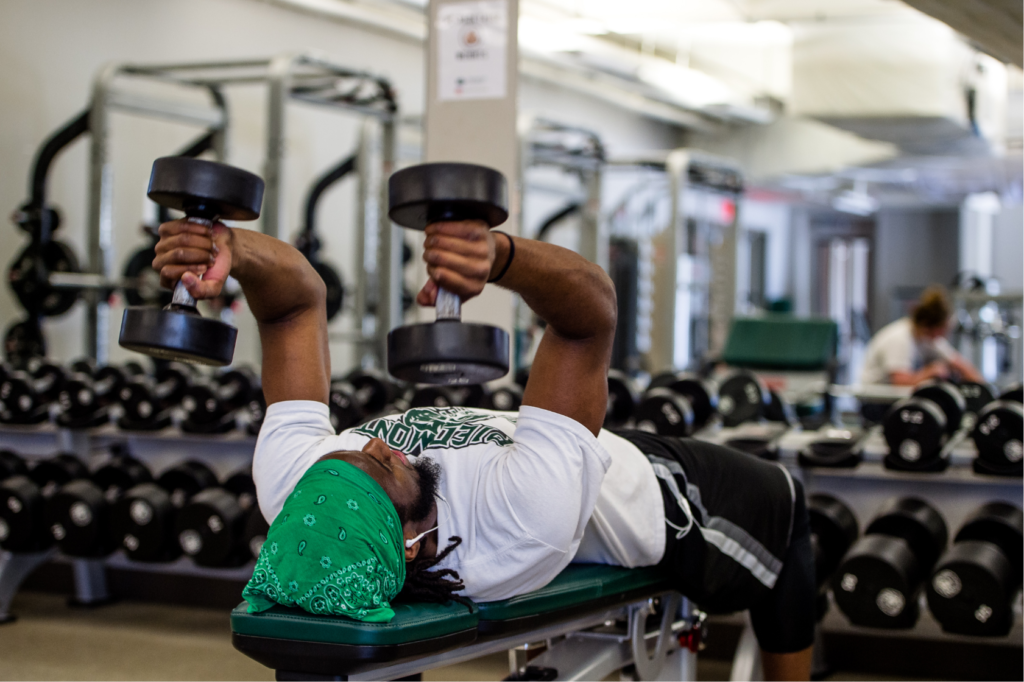 The Fitness Center is located inside the Student Commons. Come join in the fun and participate in any of the classes and groups!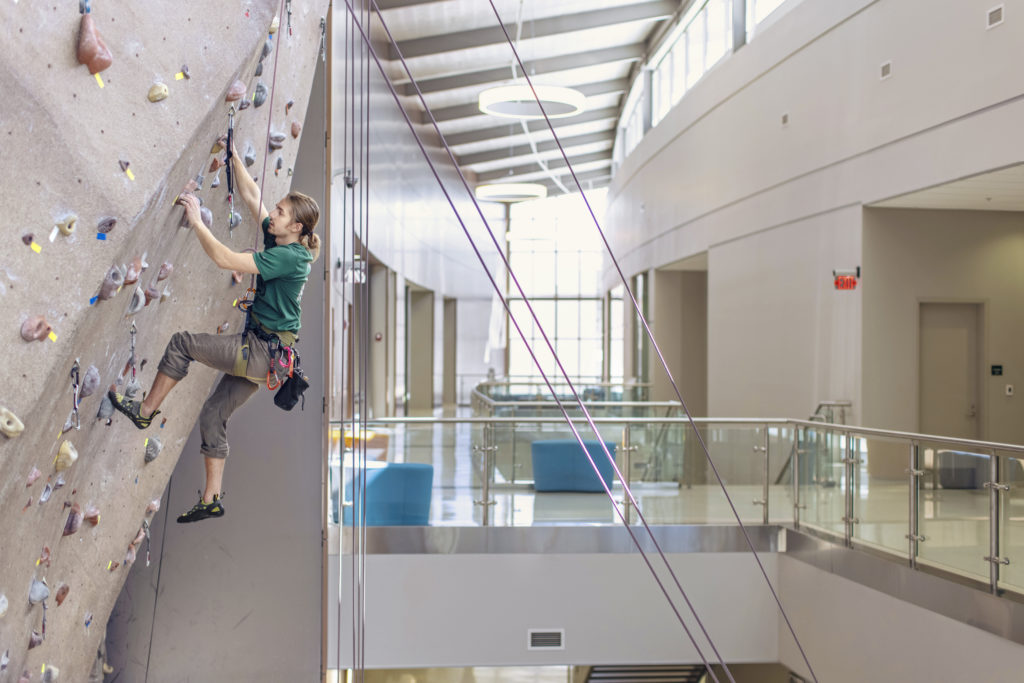 Rock Wall
Another great amenity of the Student Commons is our rock-climbing wall! Come strap on a harness and try to see if you can make it all the way to the top!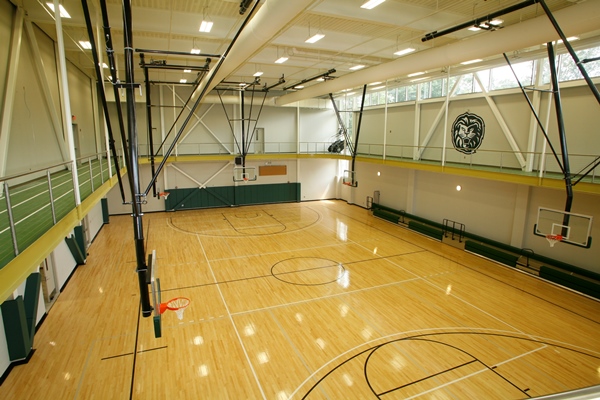 Gym & Indoor Track
A full-sized basketball court and indoor track is housed in the Commons! Join in the intramural fun, jog around the track, or enjoy playing racquetball in an official racquetball court!