Since the first Greek-letter society was formed in 1776 at the College of William and Mary, sororities and fraternities have played a dynamic and exciting part of campus life. Students who choose to become part of a social Greek-letter organization will be exposed to a well-rounded co-curricular experience. Being a member of our national fraternity or sorority offers many exciting leadership opportunities.
Fraternity and Sorority life is more than just wearing Greek letters; it is about being a positive influence on your campus and in your community. We invite you to be a part of something bigger than yourself. We invite you to be a part of an active community of students who share the same core values.
We hope you will consider becoming part of a fraternity or sorority at Piedmont University.
Mission
Piedmont University Greek Life was established to offer a fraternity and sorority experience that connects the values of these national organizations to those of Piedmont University. The mission of Piedmont University Greek Life is to educate and empower members through diverse learning experiences to achieve academic excellence, engage with the local and global communities, and cultivate leadership while fostering lifelong relationships.
Values
Leadership
Personal Development
Scholarship
Service
Sigma Gamma Rho
Sigma Gamma Rho Sorority was founded on November 12, 1922, at Butler University in Indianapolis, Indiana. Seven young school teachers decided to create an organization that was founded on three principles: Scholarship, Service, and Sisterhood! Sigma Gamma Rho encourages activities that will further in every way possible the advantages of members socially, morally, and intellectually. Promoting unity among women is the legacy that bonds more than 72,000 members in over 400 chapters in the U.S., Bermuda, the Virgin Islands, Bahamas, Germany, England, and Africa.
Sigma Gamma Rho Sorority's aim is to enhance the quality of life within the community. Public service, leadership development, and education of youth are the hallmarks of the organization's programs and activities. Sigma Gamma Rho addresses concerns that impact society educationally, civically, and economically. Sigma Gamma Rho remains a strong sisterhood of educated women, whose members strive for "Greater Service, Greater Progress."
Sigma Gamma Rho's commitment to service is expressed in this motto and materialized in its dedication to service programs. National programs include Operation Big Book Bag, Wee Savers, Mwanamugimu Essay Contest, Project Reassurance, Judy B. Davis Bone Marrow Recruitment Program, Project Africa, and Breast Cancer Awareness. In addition, the sorority sponsors a youth auxiliary for teenage girls known as the Rhoers. Through active participation in programs and networking with other organizations such as the NAACP, the National Urban League, and the National Council of Negro Women, Sigma's legacy of service to improve the quality of life for all mankind continues.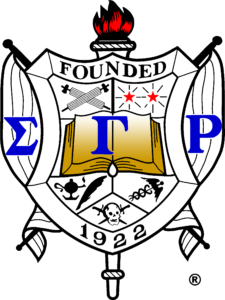 Zeta Tau Alpha
Zeta Tau Alpha was created in 1898 to make a difference in the lives of our members by developing the potential of each individual. We foster strength of character by emphasizing leadership development, service to others, academic achievement and continued personal growth, with a commitment to friendship and the future.