Media clubs provide networking opportunities, activities, and social functions within the broadcast and mass media industry.
Communications Student Leadership Council (SLC)
The Mass Communications Student Leadership Council is comprised of the department's student media managers. All of Piedmont College's student media outlets are run by students, for students. Students do not have to be mass communications majors to participate in the SLC, which manages the university's student newspaper, TV station, radio station, yearbook and debate team. SLC members work together to create content for our converged media hub, The Roar (piedmontroar.com).
The Roar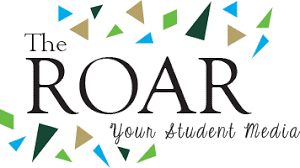 The Roar (formerly The Navigator) is Piedmont University's award-winning campus newspaper produced by students, for students. The paper comes out every two weeks and is distributed across both the Demorest and Athens campuses. Students interested in writing for The Roar should contact the appropriate section editor or the Editor-in-Chief. ADVISOR: Joe Dennis
PC Film Club
The Piedmont College Film Club is for anyone who loves movies. In addition to regular screenings of classic, contemporary, and student-produced films, the club also attends off-campus events such as film festivals, workshops, and premieres. ADVISOR: Hugh Davis
Radio Club (WPCZ)
WPCZ, Z98.7 FM, is the student-run radio station. Students studying mass communications are responsible for the station's programming and upkeep. WPCZ is also streamed live globally via the Internet, enabling WPCZ listeners around the world to enjoy their favorite programs. Students from all majors at Piedmont University are encouraged and welcomed to join the radio club and hit the airwaves with their own shows. LISTEN LIVE! | ADVISOR: Dale Van Cantfort
TV Club – PC 60
PCTV is a closed-circuit cable television station that students and faculty can watch while on campus. It is channel 60 or 62.1, depending on whether you watch analog or high-definition digital cable. Programs include student class projects and other student-produced programs, such as music videos and short films. Any student can submit a video to be included on PCTV.
Yonahian Yearbook
The Piedmont Yearbook, titled the Yonahian, has been a part of the Piedmont community since 1920. Each year the staff produces a yearbook documenting the school year, including the students, faculty, and staff, as well as the major events that occurred. The yearbook is student-run out of the Department of Mass Communications. All editors and writers are current students and anyone at Piedmont has the ability to leave their mark on a piece of Piedmont history by participating. ADVISOR: Joe Dennis