33rd Annual Service of Lessons and Carols
Nov 29th, 2021 7:30 pm - 8:30 pm
Chapel, 992 Central Avenue, Demorest, GA 30535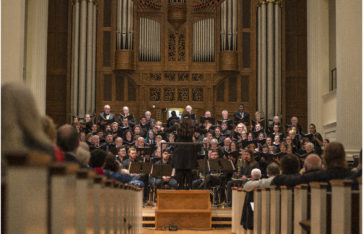 The Annual Service of Lessons and Carols is one of the regions' most beloved events celebrating Christmas. Now in its 33rd year, the Piedmont Chorale, Brass Choir, Sewell Organ, and guest choirs are featured on this special program of readings, carols, and choir anthems to begin the Christmas season.
Registration is limited, so click here to reserve your ticket now!
If you need assistance with online registration, call the Conservatory of Music at 706-778-3000 x1356.