Back to news
March 21 Concert Will be Long-Serving Piedmont University Faculty Member's Final Thank-You to the Community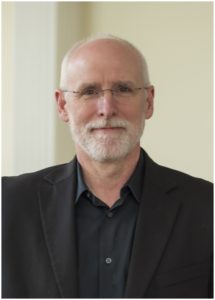 Piedmont University will present a trio of performances on March 21, as the Piedmont University Singers, Pro Musica Choir, and Pro Musica Orchestra take the stage in the final large-scale performance conducted by long-time faculty member Dr. Wallace Hinson.
The concert takes place at 7:30 p.m. at the Chapel on the Demorest campus, 1021 Central Ave. It is free to attend and open to the public.
"This will be a very special night not only for me and all involved, but the entire community," said Hinson, director of Piedmont University's Conservatory of Music and associate dean of the School of Fine Arts and Communications.
Dr. Hinson began his career at Piedmont 30 years ago. He will retire this summer.
"This concert is my thank-you to this community, for 30 years of support, and for the sheer pleasure of serving this institution and community for three decades. It has been my honor, and this is my small way of acknowledging all that Piedmont and Habersham County have meant to me," he said.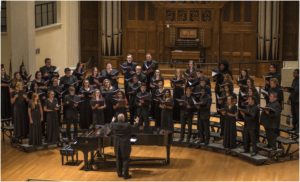 The evening will begin with the inaugural performance of Piedmont's Pro Musica Choir, comprised primarily of Piedmont University alumni who've gone on to become professional musicians.
"There are 27 musicians in this group, and all but two are alumni," Dr. Hinson said. "They reach all the way back to the Class of 1999. They're alumni from all walks of life who are eager to recreate the performance experiences they had while studying here at Piedmont."
Pro Musica will sing a variety of selections, including Bring Us, O Lord God by Paul Halley, The Heavens' Flock, by Esenvalds¸ and spirituals by Moses Hogan and Robert De Cormier.
After a brief intermission, Pro Musica Choir will be joined on stage by the Piedmont Singers and Pro Musica Orchestra for a performance of Maurice Duruflé's Requiem.
Pro Musica Orchestra made its debut in the fall. It is comprised of more than 30 professional musicians, including several Piedmont University faculty members.
"These are some of the very best musicians in the southeast. Together, they create a one-of-a-kind musical experience for audiences," Hinson said.
The Piedmont Singers is comprised of nearly 40 students selected for participation by audition.
Louise Bass, an organist and artist-in-residence, will join in the performances. Bass is an experienced performer of sacred music and has deep roots as a church musician. She has served as organist and choir director at the Cathedral Church of St. John in Albuquerque and has performed throughout the US and Europe at some of the world's most important churches. She has performed with the Singers for nearly 20 years.
For more information on fine arts events at Piedmont, visit piedmont.edu/fa.