Back to news
Piedmont University's Lessons and Carols, a 34-Year Tradition, Takes Place Dec. 2, 3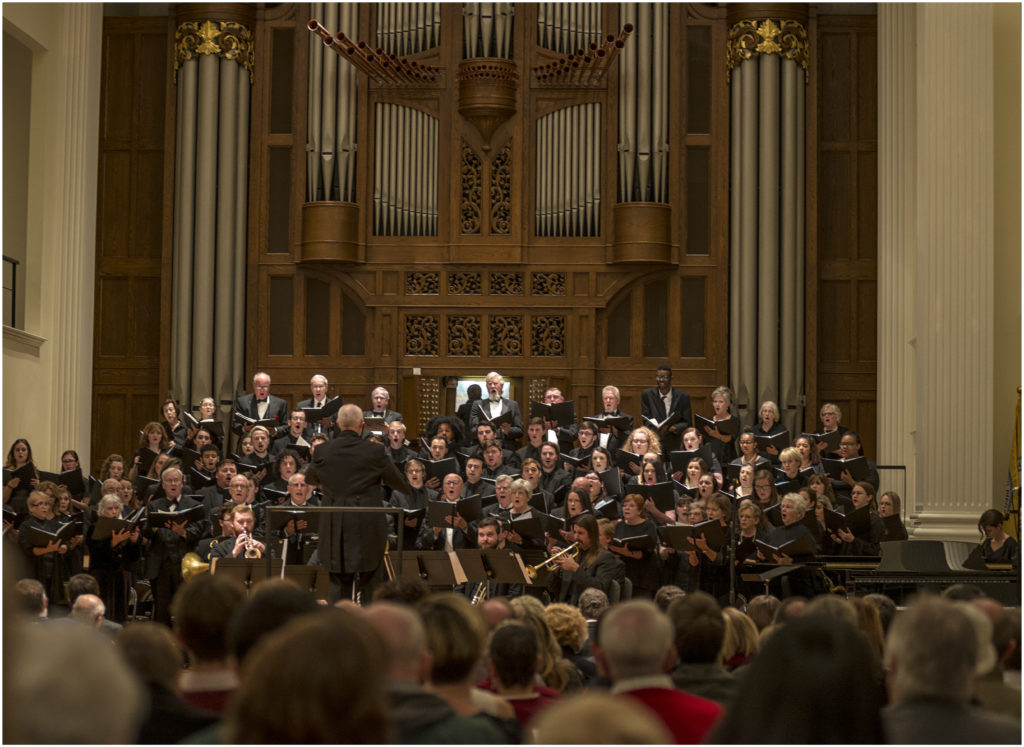 Piedmont University's beloved holiday event, Lessons and Carols, enters its 34th year when it returns Dec. 2 and 3.
"The Annual Service of Lessons and Carols is one of the region's most beloved events, a true Piedmont University tradition, a special time when the community gathers to welcome the holiday season," said Bobby Ivey, fine arts facilitator and associate director of choirs.
"We are honored to once again present this special performance to our community."
The Annual Service of Lessons and Carols features the Piedmont Chorale, the Sewell Organ, the Piedmont Brass, members of the community, and this year, the Buford High School Advanced Treble Ensemble.
"Buford has an outstanding choral program. We look forward to sharing their talents with our audiences," Ivey said.
Lessons and Carols features a selection of readings, carols, and choir anthems to begin the holiday season. A highlight of this year's program will be We Sing with Choirs of Angels, which includes the classic carol, Hark! The Herald Angels Sing.
"Audience members will be encouraged to join in singing along with us," Ivey said. "It is sure to be one of the most beautiful moments of the evening."
Lessons and Carols will be performed Dec. 2 and 3 at 7:30 p.m. at the Chapel on Piedmont's Demorest campus, 1021 Central Ave. Attendance is free.
Learn more about Piedmont's fine arts programs and events at piedmont.edu/fa.