Back to news
Piedmont University to Host Georgia Art Education Association's Annual Conference Oct. 6-9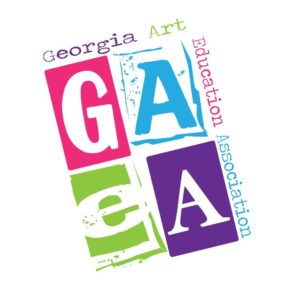 Piedmont University will host the Georgia Art Education Association for its annual conference this week, an event that will draw more than 200 teachers from across the state.
The GAEA is the state's largest professional organization of art educators, with more than 700 members.  Affiliated with the National Art Education Association, the GAEA advocates for the highest quality visual arts education and provides for the advancement of knowledge through service, leadership and research.
GAEA President Stan Dodson said 225 members will attend this year's conference, which takes place at Piedmont's Demorest campus Oct. 6-9.
"The conference brings together art educators from multiple disciplines and content areas, including elementary, middle, high school, higher education, and museum education," Dodson said.
"Additionally, our state leaders in administration and supervision look to sharpen their skills. They will collaborate with colleagues while attending focus groups on special interests and topics relevant to the changing educational landscape. During this conference, friendships are formed, and a community is created using arts education as the vehicle for teaching, learning and growing."
Several Piedmont University faculty members will present during the conference, including Art Professor Jackie Ellett, Assistant Professor of Art and Director of Piedmont's Mason-Scharfenstein Museum of Art Rebecca Brantley, Associate Professor of Art Chris Kelly, Art Department Chair and Professor Santanu Majumdar, and Art Instructor Drema Montgomery. Ellett and Kelly are GAEA's higher education representatives.
"We are thrilled to welcome the GAEA to Piedmont University, to share the Art Departments' facilities, possibilities, and commitment to ensuring academic excellence in advancing art education within our state," said Majumdar.
For a variety of reasons, Piedmont University offers an ideal location for the conference, Dodson said.
"This time of year is so special for our GAEA members, and we are so grateful to be gathering again in person," Dodson said. "Piedmont University is a respite for our teachers, advocates, and leaders. We look forward to making memories in Demorest this fall. Our conference theme this year is 'Telling Stories' and I look forward to seeing how Piedmont University will play a pivotal role in the positive, affirming stories that will be told."
Learn more about Piedmont University's art programs at piedmont.edu/program/art.