Back to news
Two Piedmont University Students Receive Friends of Georgia Radio Scholarships
Two Piedmont University students received Friends of Georgia Radio scholarships at the organization's first Radio Bash event late last month.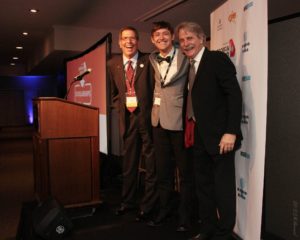 Friends of Georgia Radio is a nonprofit dedicated to recognizing the state's radio history while mentoring and promoting present and future audio professionals. Friends of Georgia Radio held its first Radio Bash on Aug. 27 at the Metro Club in Alpharetta. The emcee was comedian Jeff Foxworthy.
During the event, Friends of Georgia Radio presented scholarships to four students, including Madison Gott, of Hoschton, Georgia, who is a senior majoring in mass communications at Piedmont, and Matt Kodrowski, of Lawrenceville, Georgia, who is a junior majoring in sports communications.
Gott is station manager of Piedmont University's radio station, WPCZ 98.7 FM. Kodrowski is assistant station manager.
Both Gott and Kodrowski are planning careers in the broadcast industry.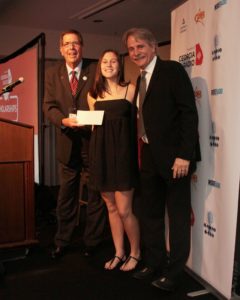 "Matt and Madison, as well as the other recipients of the Friends of Georgia Radio scholarships, have begun to hone their broadcast skills through their respective college/university radio stations. They plan to build careers in broadcasting, and Friends of Georgia Radio hope these scholarships will help to make that a reality. We're very proud of you, Madison and Matt," said Dr. Dale Van Cantfort, Piedmont University professor of mass communications and faculty adviser to WPCZ. 
Learn more about Piedmont's Mass Communications programs.