Back to news
Piedmont University to Host Famed Vienna Boys Choir for Performance Oct. 29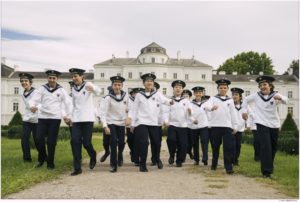 Piedmont University will host the Vienna Boys Choir, the world's most storied and celebrated children's choral group, for a performance at 7:30 p.m. on Oct. 29 at the Chapel on the Demorest campus, 992 Central Ave.
Tickets are $25 and are available at piedmont.edu/vbc.
"We are thrilled and honored to be able to present the Vienna Boys Choir to our community. This is a can't-miss event, truly a once-in-a-lifetime opportunity," said Dr. Wallace Hinson, director of the Conservatory of Music and associate dean of the School of Fine Arts and Communications.
The Vienna Boys Choir was founded in 1498 by Roman Emperor Maximilian I. In its 500-year history, the Vienna Boys Choir has inspired original works by Mozart and Schubert, produced such famed conductors as Hans Richter and Clemens Krauss, and toured the world multiple times over.
The Vienna Boys Choir will perform a concert choral music ranging from the medieval to contemporary periods.
The Vienna Boys Choir's performance at Piedmont University is made possible through the generous support of First Franklin Financial.
For more information on Piedmont University's programs and events, including the full 2022-23 fine arts event calendar, visit piedmont.edu/fa.