Back to news
Two Piedmont University Alumna Receive Foundation for Excellence in Public Education Awards
Two Piedmont University alumna are recipients of the Foundation for Excellence in Public Education's 2022 teaching awards.
Based in Athens, the Foundation for Excellence in Public Education encourages, recognizes, and rewards excellence in the Clarke County School District.
Earlier this summer, the Foundation announced its 2022 teaching and staff awards. All total, $17,000 were awarded to 14 teachers and staff members.
The recipients included Lauren Benbrook and Bertina Hunt, both Piedmont alumna who are now teaching at Howard B. Stroud Elementary School.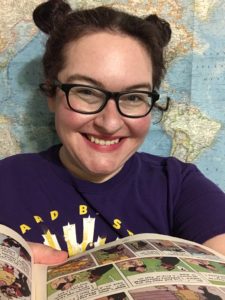 Benbrook graduated with her bachelor's degree in Early Childhood Education in 2013. She is now a first-grade teacher. She received the Newland Family Foundation Excellence in Teaching Award.
"This award is really competitive, and I've been nominated before, but I've never gotten it," Benbrook said. "The award means so much to me because it means that my colleagues noticed my work, nominated me, and put in the time to write essays for me. It's an honor, but it's humbling at the same time. It makes me want to strive to do even better."
Benbrook added that her Piedmont education prepared her to be successful in the classroom.
"Being at Piedmont really helped me the most with my anxiety — especially the small class sizes. I was coming back to college almost 10 years after I'd first started, and I knew I wouldn't be able to handle huge classes at universities. The teachers and my advisors cared about me and helped me with all aspects of my education and mental health," Benbrook said.
"I think the way Piedmont helped me the most was by being aware of my needs and connecting me with great educators that cared about me and my education. Now, I can be a great educator and care for my students."
Hunt graduated with her Master of Arts in Teaching in 2010 and her Education Specialist in 2018. She is now a first-grade teacher. She received the Margaret & Raymond Ponsoldt Chair for Elementary School Teachers.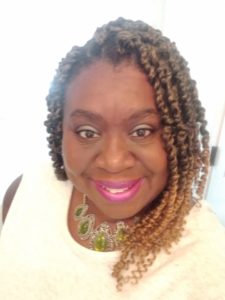 "Being the recipient of the The Margaret & Raymond Ponsoldt Chair for Elementary School Teachers means the world to me. I have always dreamed of being a teacher. I love working with children, but most of all, I love seeing them succeed, especially when the odds are against them. This award is dear to me because it exemplifies my dedication to teaching," she said.
"This award is also very special to me because I was nominated by my colleagues that work with me every day. It feels so good when others value your profession and your hard work. My reward every day is when my students make just a little gain. It is important to celebrate small gains as well as big gains. I will honor and cherish this award because it demonstrates my achievement and excellence in teaching."
Like Benbrook, Hunt said her Piedmont prepared her to be an impactful teacher.
"Being a student at Piedmont has made me a better educator. While studying at Piedmont, I learned so many rewarding lessons from phenomenal professors. I learned how to engage my students and parents in the learning cycle, create lesson plans with differentiated instruction, manage my classroom, create and administer assessments, and to value all cultures so that I would understand how to reach the needs of my students," she said.
Learn more about Piedmont's College of Education at piedmont.edu/academics/education.