Back to news
SAIL Sets New Students on Course for Success
The four letters in "SAIL" mean more at Piedmont University than setting off on water. They stand for "Start. Achieve. Impact. Lead.," a program that gives first-year and transfer students an extra hand when navigating the transition from high school to college.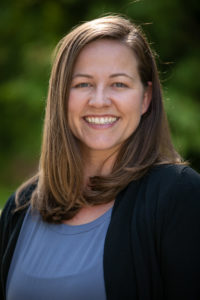 Ineke Dyer is the director of Student Support Services for the university. She said SAIL is primarily geared toward first-generation, low-income, and/or underrepresented students, but all students who take part benefit. The program is currently limited to 65, and incoming students — who are "Voyagers" in SAIL — have until June 15 to apply.
One advantage SAIL participants have is that they get to move into the residence halls earlier than other students. They also attend a three-day retreat off campus that focuses on building relationships with their peers and upperclassmen.
Voyagers are assigned a "Navigator," an upper-level student mentor trained for the role. Navigators connect, support, and engage students throughout their first semester. More than 30 current students have applied and will train for the role of Navigator.
Faculty/staff members who oversee Navigator and Voyager teams are "Captains." They serve as a point of contact, resource, and direct campus connection for all SAIL participants.
"I received many benefits from SAIL," said freshman Morgan Cooper. "I got to meet a lot of new incoming freshmen, connect with the upperclassmen who helped me during my first semester, and just had fun — and you get to move on campus early."
Sessions during the retreat have varied in the years since SAIL debuted at Piedmont in 2018.
"We involve members of the campus community to inform students about resources available to them such as counseling services, tutoring, and supplemental instruction, campus activities, and career services. We also give the students a good amount of downtime for arts and crafts, hiking, kayaking, and swimming and just getting to know other students," Dyer said.
This year will have an added focus on academic preparation, so students will be well-versed in topics like how to read a syllabus, what to talk about during office hours with faculty, and how to sign up for a tutoring appointment.
"We want to make sure they are familiar with Starfish (Piedmont's online student engagement tool), have a student planner, and start talking about time management," Dyer said.
Voyagers will move into their residence halls on Aug. 10, three days before other freshmen. On their move-in day, they will have some time with their parents to run out and pick up items they need or forgot to bring. SAIL students then meet in the Commons and have dinner together. They leave at 10 a.m. the next day for the retreat.
Students who have taken part in SAIL give the program high praise.
"My advice to incoming freshmen is to do SAIL, even if you feel hesitant about it," Cooper said. "It was so fun. We had a TikTok competition, bonding exercises, and a campfire. It was like summer camp. I honestly don't know what I would do without SAIL connections."
For more information about SAIL, visit piedmont.edu/sail or contact Ineke Dyer at idyer@piedmont.edu.