Back to news
Largest-Ever Piedmont Symposium to Take Place April 6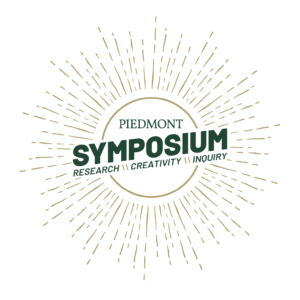 The Piedmont Symposium, an annual showcase of academic excellence that has more than quadrupled in size since its inception, will take place April 6 at Piedmont's Demorest and Athens campuses.
"Piedmont Symposium is an exciting day when the entire university comes together to celebrate the work of our students," said President James F. Mellichamp.
"I know I speak for everyone at Piedmont when I say that we are proud and inspired by our students, who are proving they are ready to confront complex issues and make meaningful contributions to their fields, communities, and the world."
Created to encourage deeper learning experiences, the Piedmont Symposium first took place in 2019. That year, students presented 88 research projects.
The number of projects and students participating in the event has increased every year since, even amid the turbulence of the COVID-19 pandemic. This year, nearly 400 students will present 255 projects.
Students apply and must be accepted to participate in the event.
A few of the research projects that will be presented during the 2022 Symposium:
The Use of Caffeine and its Effect on Soccer Skill Performance
Teaching Methods for the Success of Students with Autism
Internet Resources for Parents of Children with a Cleft Lip/Palate
The Effects of Social Media on Self Esteem
The Making of a Web-Based Chatbot
Bullying in Nursing
The Memory Abilities of Crows
"The Symposium provides students with an opportunity to present their research and network with their colleagues and members of the university's faculty and staff," said Associate Professor of Biology Dr. Julia Schmitz, who spearheads the Symposium.
"There's a great energy in the room on Symposium Day as ideas are shared and new ideas for further research are sparked."
Piedmont Symposium will take place from 9 a.m. to 5 p.m. on the Demorest campus and from 12 to 5 p.m. on the Athens campus. A full schedule of presentations will be available at piedmont.edu/symposium. Oral presentations will also be livestreamed for family and friends who are unable to attend in person.
For more information, visit piedmont.edu/symposium.