Back to news
Fine Art is the Focus for FACE Event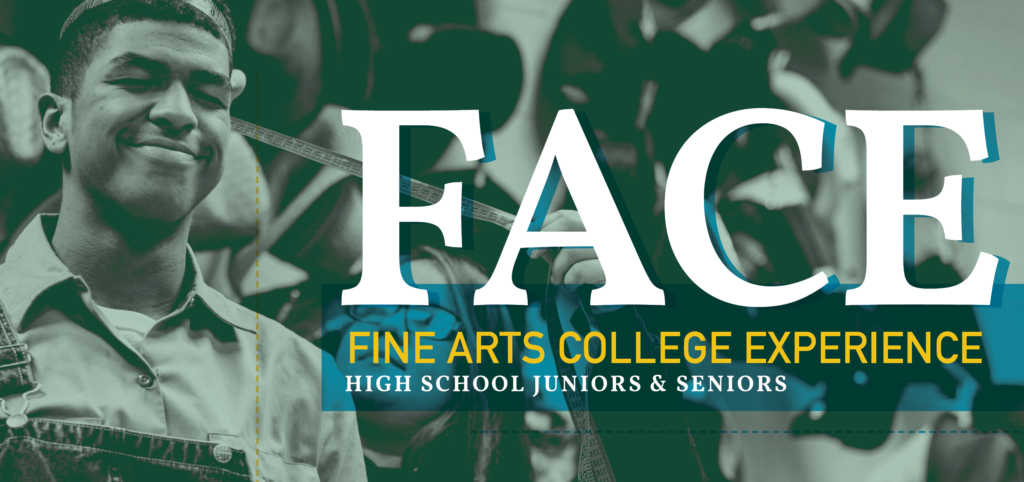 The Fine Arts College Experience (FACE) welcomes junior and senior high school students to campus to experience Piedmont University and share their talents with professors. This year's event will be held 9 a.m.-4 p.m. on Friday, Jan. 21.
Unlike a general college visit, FACE provides specific information for students interested in the fine arts. Students who plan to major in music, theatre, or the visual arts prepare for auditions and bring their portfolios to be reviewed by Piedmont faculty for scholarship opportunities.
For many students, it will be the first time they have shared their talents with someone other than their families, friends, and other high school students and teachers.
Students are given an information packet that includes how Piedmont alums are now using their fine arts degrees in their careers, and what current students say about the programs the university offers.
Nikki Blanchard, who today is a recruiter and coordinator of enrollment communication, attended the event when she was in high school, hosted high school students while she was a Piedmont student, and now organizes and oversees FACE.
"Being able to come and focus on 'this is what I want to do' offers more individualized attention. I left here and knew that this was where I was going to college. I didn't even think about other schools after that," she said.
If Blanchard the recruiter could give advice to the high school student she once was, she would say, "Don't be stressed. Everyone is just as nervous as you are. You've got this."
For more information, visit piedmont.edu/face/. To learn about upcoming performances, exhibits, plays, and other events at Piedmont visit piedmont.edu/fine-arts.
.