Back to news
Piedmont's Own 30-Member Conservatory String Ensemble to Perform in November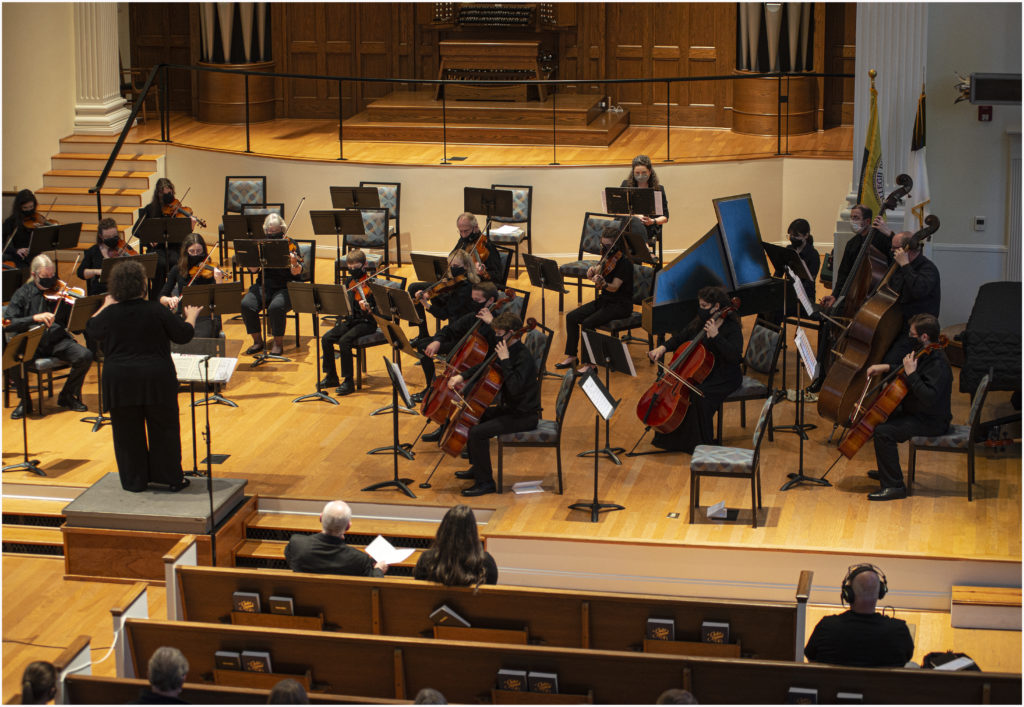 Heather Strachan will lead the 30-member Piedmont Conservatory Strings orchestra in performing works by six living composers, including Eric Whitacre and Karl Jenkins, in a concert set for 7:30 p.m. on Tuesday, Nov. 2.
Strachan is the director of the Piedmont Conservatory Strings, Artist-in-Residence at the Piedmont University Conservatory of Music, and a founding member of the Piedmont Camerata.
Members of the string ensemble are university students, private students, semi-professionals, and professionals, Strachan said.
Three soloists will be featured during the upcoming concert, including Piedmont University seniors Catherine Gunn, soprano, and pianists Sean VanMeter and Nicholas Knox.
Guest conductors Dr. C. Wallace Hinson and Tessa Fruhwirth will join the Piedmont Conservatory Strings on the program.
The concert is open to the public, and admission is free. It will be held in the Piedmont University Chapel at 922 Central Avenue in Demorest.
Online registration for music events is not required at this time. Attendance for performances in the Chapel is limited to 200, not including performers. Please arrive early as maximum attendance will be strictly observed. Ushers will escort patrons to and from seats to help maintain social distancing.
For more information, contact Conservatory of Music Director Wallace Hinson, 706-778-8500 x1211, or whinson@piedmont.edu. 
Learn more about Piedmont's Fine Arts programs and events schedule at piedmont.edu/fine-arts.