Back to news
For Educator Hensley, Piedmont Visits with Students are 'Like Coming Home'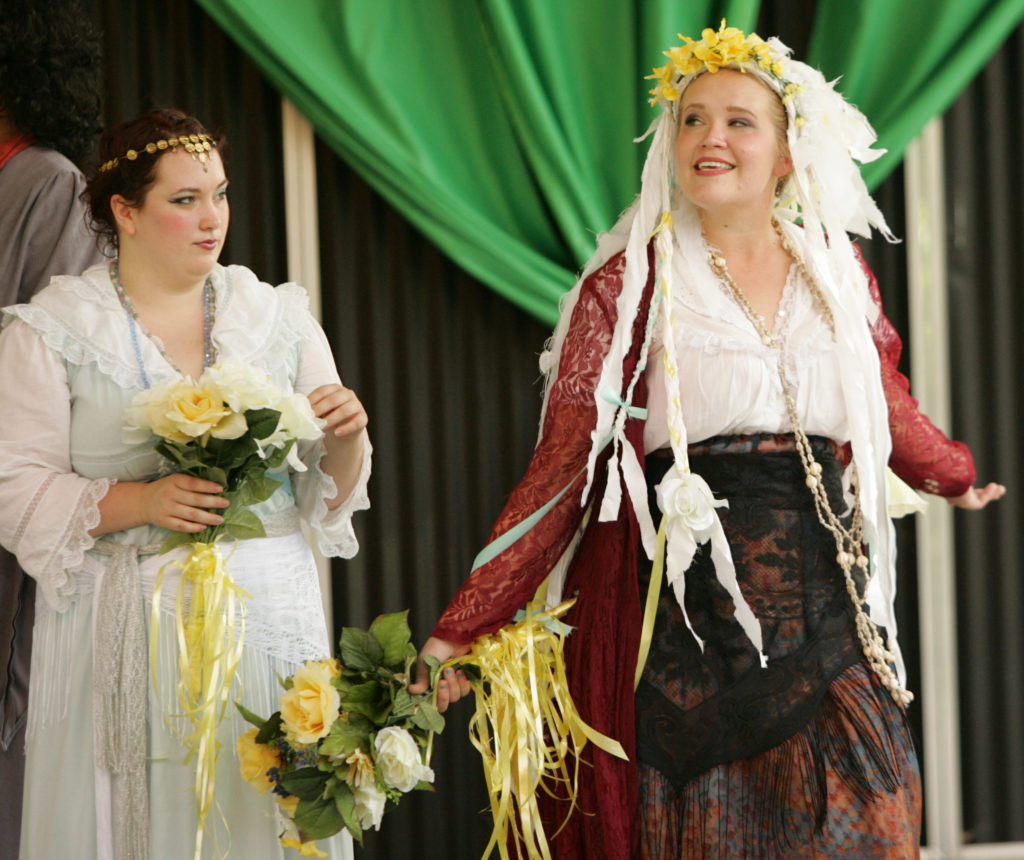 Britt Hensley '12 fell in love with the Piedmont University campus in Demorest. Then she fell for the family feeling in the theatre department.
"There are kinships that you're able to have with the people in your department and your professors. They know your face and know your name. You're not just a number like at other universities," Hensley said.
After graduating, Hensley worked with the world's largest touring children's theatre group, Missoula Children's Theatre in Montana.
When she returned to Georgia, she found a teaching position in Newton County and later transferred to East Paulding High School in Dallas, where she is the Theatre Director. The East Paulding Theatre Company produces four shows, including two musicals and a children's theatre piece each year. More than 100 students are involved.
In her classroom, Hensley has an appreciation both for the high standards and expectations Piedmont's College of Education sets for students, and the theatre department, where she learned things she'd never really thought about, like lighting and set design.
"At Piedmont, you're not just stuck to one part of theatre. You're not just an actor. You're not just a technical crew member. You do it all while you're there," she said. "You're able to take classes and have experiences in other fields of theatre that you would never have thought you would be good at. You're an artist, and Piedmont nourishes that."
Those skills have been invaluable in her current role. Her students learn, as Hensley did, the technical aspects of theatre.
"No matter what they do with the show, whether they build something or act, they know they were part of it, and they're proud of it," she said. "That's something that was instilled in me at Piedmont."
She brings students to Piedmont for performances, and said they see the strong relationships she still has with her former professors. They want that for themselves.
"It's like coming home, and I think they recognize that," she said.
Six of Hensley's former students have attended Piedmont based on her recommendation. One of them is Carson Letner '22.
"Britt Hensley constantly strives for her students to push their boundaries in terms of performance and tech, especially if they have shown an interest in pursuing the arts as a career," Letner said. "I came to Piedmont because I wanted to be a teacher and saw that if Britt could do it, maybe I could, too."
Piedmont University is one of only two higher education institutions in Georgia to offer drama education as a major.
For more information about art degrees at Piedmont University, visit piedmont.edu/art.