Back to news
Piedmont Grad Living Professional Dream Come True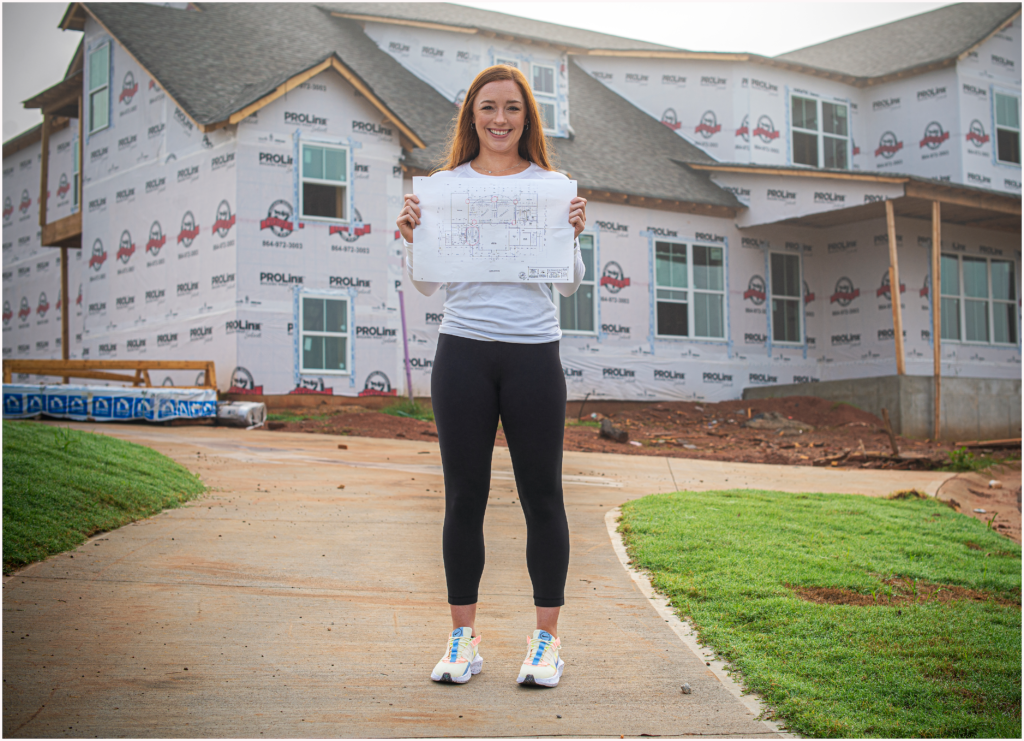 Just weeks after graduating from Piedmont University with her master's degree in Health & Human Performance, Mackenzie Wilcox is living a professional dream come true: designing a fitness center from the ground up.
"It's crazy," said Wilcox, who graduated in July 2021. "I'm amazed every day that I've gotten this opportunity."
Always athletically inclined, Wilcox graduated from Michigan's Adrian College with a bachelor's degree in exercise science, but her career path was still unclear. When a personal relationship brought her to North Georgia, she enrolled in Piedmont's Master of Science in Health & Human Performance program, seeking clarity and practical applications for her interest in fitness.
She got exactly what she needed.
"Going into Piedmont, I knew the basics of the human body, how it worked, and how to accomplish better performance. I had a great education, but it didn't define what I was going to do as a career. Piedmont helped me get more specific," she said.
"I learned a lot about how to communicate with patients, and just six months ago, I was learning about facility planning. At the time, I thought, 'When will I ever use this?' Now, I'm designing a fitness center."
Wilcox is the health and fitness director at the Chimney Oaks Golf Club in Homer, Ga. The fitness center she's helping to design is scheduled to open Nov. 1.
When finished, the fitness center will feature areas for free weights and cardio equipment, as well as a bike ring and an area for group classes, many of which Wilcox will teach. The fitness center will compliment the golf club's tennis courts, pool, golf simulators, and 18-hole golf course.
Wilcox has been involved in every step of the decision-making process, from the floorplan to the selection of equipment.
"I'm amazed that I'm being trusted to do this," she said. "I feel so blessed that I came to this area, got my degree at Piedmont, and was able to have this opportunity."
Chimney Oaks Golf Club Chief Financial Officer Michael Acton said Wilcox has every reason to be trusted with the project.
"This work is very important to the overall success of our organization. We strive to provide a wonderful lifestyle for our homeowner association members. The new fitness center Mackenzie is working on is a big part of that lifestyle," he said.
"She is very prepared. She understands the overall vision and has brought great insight and ideas to help the vision be even better. By far what has impressed me the most is the attention to detail in her work product."
As opening day for the fitness center approaches, Wilcox is looking forward to the work yet to come: helping members reach their fitness goals.
"When I came to Piedmont, I knew I wanted to be in the fitness space. I love seeing people get stronger and feel better about themselves. I love being next to them and having a direct impact on their health journey," she said.
"I'm getting to do what I love because I went to Piedmont and studied Health & Human Performance."
Piedmont's Master of Science in Health & Human Performance is designed to be completed 14 months and prepare students for the Certified Health Education Specialist and Certified Strength and Conditioning Specialist exams.