Back to news
It's official! Piedmont UNIVERSITY
Building on a decade of growth, record enrollment, and a rising regional profile, Piedmont faculty, staff, and students celebrated a major milestone this week: becoming a university.
The name change – announced last June – became official today as Piedmont University unveiled new logos for Piedmont's home campus in Demorest, its Athens campus, and four academic units: The College of Arts and Sciences, College of Education, College of Nursing and Health Sciences, and the Walker College of Business.
The institution's name transformation is an outgrowth of Piedmont's expanding academic programs, dynamic facility expansions, and rising reputational prestige, said Piedmont University President James F. Mellichamp. U.S. News recently rated Piedmont among the top 50 regional universities in the South.
"This is a seminal moment in our 124-year history," said Mellichamp. "It is a reflection of our collective work, the direction we are going, and an institution-wide commitment to strategic planning and growth."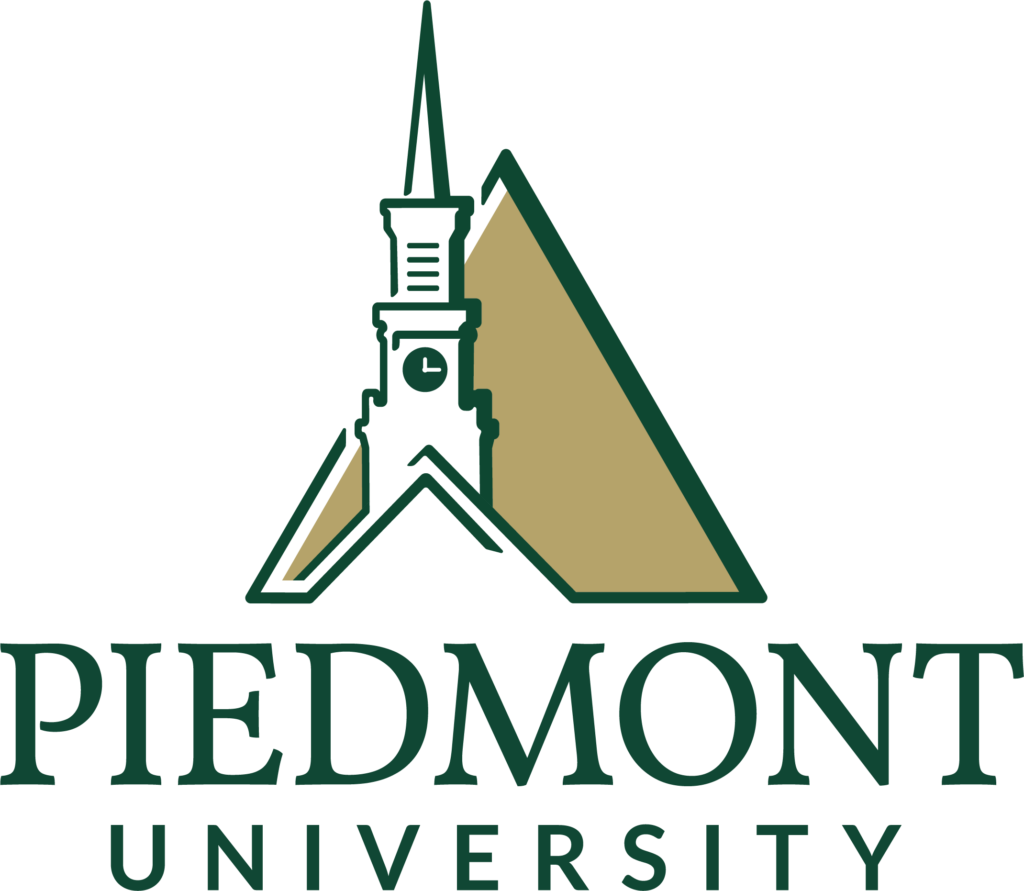 Throughout the week, faculty, staff, and students gathered in small on-campus groups to celebrate the name change and hear from alumni speakers. A larger celebration that will include alumni and community members is being planned for Homecoming on October 23.

Founded in 1897 as J.S. Green Collegiate Institute and renamed Piedmont College in 1903, Piedmont University enrolls nearly 2,600 students and offers more than 60 career-focused programs. While the institution's academic offerings have adapted to meet the demands of a changing economy, Piedmont's commitment to its core values – inquiry, service, legacy – and its emphasis on a liberal arts, real-world education has not wavered.
In addition to the logos, the institution also introduced new messaging that reflects Piedmont's student-centered philosophy. It is called The Piedmont Promise.
"The Piedmont Promise is to provide an educational experience that is personal in approach, passionate in application, and practical in impact," said Mellichamp, who joined the Piedmont faculty in 1982 and was named president in 2012. "It is new language that reflects what we have been doing for a century."
While embracing a new name and message, Piedmont has also laid the groundwork for an even brighter future, said Piedmont Board Chairman Thomas A. "Gus" Arrendale III.
"I have been connected with Piedmont for more than 20 years and have never been more optimistic," he said. "Our alumni, faculty, staff, and students are energized. And our community and state should take great pride in Piedmont's accomplishments."
This Spring, Piedmont relocated its Athens campus to a modern four-story brick building at 1282 Prince Avenue and broke ground on Mystic Hall, the university's largest ever residential complex. The institution also recently completed a $2.5 million renovation of the home of the College of Education – the Charles and Catherine Sewell Center for Teacher Education – and purchased 80 acres adjacent to the Demorest campus for future expansion.