Back to news
Piedmont University presents 1959 Pink Thunderbird
Piedmont University will present James McClure's 1959 Pink Thunderbird April 15-18.
A combination of two one-act plays, 1959 Pink Thunderbird tells the stories of a small Texas town from two very different perspectives. In the first play, Laundry and Bourbon, we meet Elizabeth, Hattie, and Amy Lee who share a daily tradition of sipping bourbon, folding laundry, and swapping local gossip. This particular blistering summer afternoon, Elizabeth confesses she hasn't seen her husband in three days. She's worried that he hasn't been the same since returning from Vietnam, but then again nothing has, and through the group's wry humor and quiet understanding, we witness the power of perseverance in the face of a world that never works out the way we plan it.
In the second play, Lone Star, we meet two men of the same small town, Roy and his younger brother Ray. The men are set up outside a local bar sharing tales of their glory days, and it seems that's all they have left. That, and Roy's 1959 pink Thunderbird. Cletis joins the party with some staggering news and the hilarity that ensues will have you laughing aloud. Both plays reflect a glimmer of familiarity as the characters "come to terms with the choices they've made and the hand life has dealt them," says director John Spiegel. This production is intended for mature audiences due to language and alcohol consumption.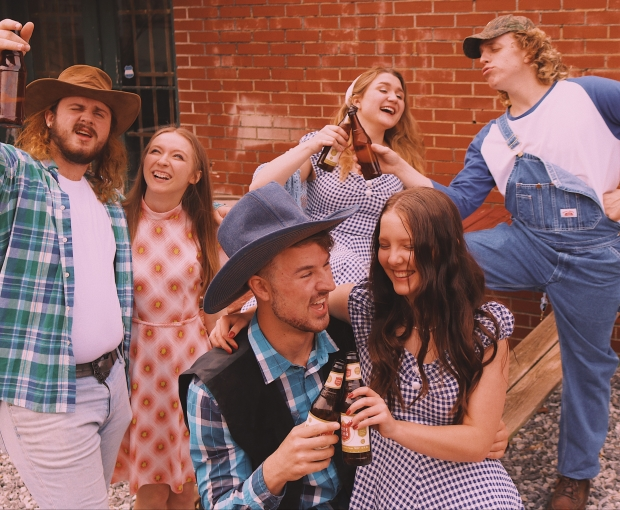 The Piedmont Theatre has implemented strict health procedures to keep everyone safe while in the Theatre. Everyone entering the Swanson Center for this production will undergo a temperature check and must wear a face covering at all times while in the building. Hand sanitizer stations will be available, and everyone is required to maintain social distancing. By working together, we can keep everyone safe and healthy as we return to the theatre to once again enjoy live performance.
1959 Pink Thunderbird performances are 7:30 p.m., April 15-17 and at 2 p.m. on April 18 on the Swanson Center Mainstage. General Admission is $10 for adults, $5 for seniors/students, and Piedmont faculty, staff and students are free. Call the Box Office at 706-778-8500 x1355 to purchase tickets.