Back to news
Piedmont, emergency services to hold disaster drill March 24
The Piedmont University of R.H. Daniel School of Nursing and Health Sciences along with area emergency agencies will hold a disaster drill on March 24 at the campus in Demorest.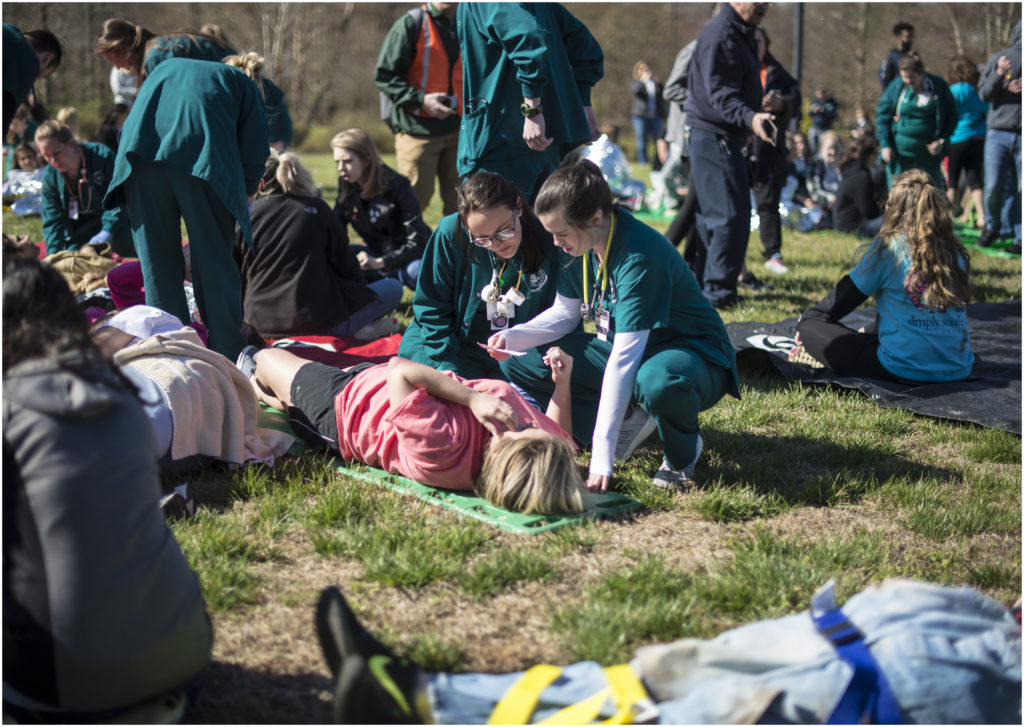 Associate Professor Karen Greilich said the drill will include about 80 junior nursing students from the Demorest and Athens campuses who will play the role of victims. About 80 senior nursing majors will be called on to respond. The drill will involve a simulated tornado and resulting fire surrounding the Swanson Center for the Performing Arts.
Piedmont Police Chief Jim Andrews said agencies involved in the annual drill include the City of Demorest Police and Fire departments, Habersham County Medical Center and EMS, Habersham County Fire Department, Sheriff's Office, 911/Emergency Management Agency, the Georgia Emergency Management Agency/Homeland Security, Habersham Search and Rescue, and District Two Public Health Administration.
A new agency to the Drill this year will be Northeast Georgia Health System Trauma and Acute Care Services, which plans to bring trauma nurses, resident physicians, and their simulation bus (mobile hospital rooms).
A helicopter, drones and rescue dogs have been invited to participate in this year's drill.
Greilich said theatre students will assist with realistic makeup and pyrotechnics for the drill, and communications students will simulate a press response. In all, more than 400 students and volunteers will participate in the drill, and additional people are expected to spectate.
"We want to make it a very realistic event so that it will be beneficial for all of the agencies involved," she said. "Each year, our campus community and area emergency response personnel come together to create this incredible real-world learning experience for our students."