Back to news
Back home
Chuck Young's Bronx-based journey to Piedmont and back again has a bit of everything. Humor. Nostalgia. Resilience.
But it all began by happenchance.
Raised in the New York City borough, Young's upbringing was solidly working class. His father was a laborer and his mom cleaned offices. Charles and Catherine never attended college but they wanted a better life for their son and offered to help him extend his education beyond high school.
Admittedly, Chuck Young was not a great student. But that didn't stop him from applying to colleges. He sent out nearly a dozen applications during the fall of 1966. Some were to schools nearby. One went to Piedmont, a school he heard about through a basketball coach.
"I didn't really know anything about Piedmont," he said, "only that it was a small school and that kind of attracted me."
A few months later, the Young family had to make a choice between Howard University and Piedmont University, the only two institutions that accepted him. His mother told her Bronx-bred boy that he would be headed to the mountains of Northeast Georgia.
So that's how Young, who had never travelled beyond his home state's borders, came to board an Atlanta-bound plane at New York's LaGuardia Airport in 1966. But here the story gets even more interesting.
Fresh off his first plane trip, Young spied a Piedmont Airlines counter at Hartsfield-Jackson Airport and headed that way.
"I thought, this college must be something else. They had their own airline. So I walked up and told them I wanted to go the college," says Young. "They said 'what college?' and I pointed to the Piedmont logo behind the counter. She didn't know about Piedmont University or where Demorest was and directed me to the bus station."
The next morning – on a Sunday – Young boarded a 7 a.m. bus to Cornelia. He was dropped near the town's Big Red Apple late morning. With stores closed and most of the citizenry in church, the town was deserted. Young milled around a bit and, suitcase in hand, struck out on foot. He walked east, thinking he might eventually run into Demorest.
The young man didn't get more than a few hundred yards before a middle-aged fellow in a pickup pulled alongside and introduced Young to his first Southern colloquialism.
"Where you be headed?" the man asked.
Young's immediate thoughts turned to grizzly executions and the French Revolution. Not seeing a guillotine on the Cornelia town square, the teenager eventually climbed in the cab. They drove silently through the countryside until the man stopped at Demorest City Hall off Central Avenue.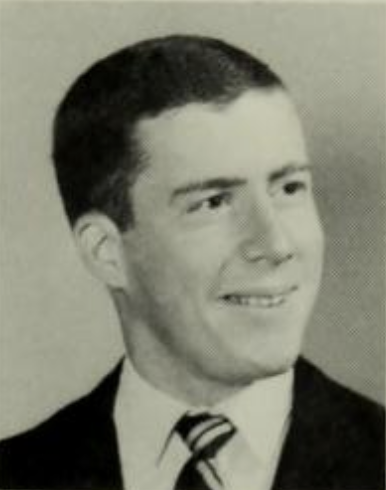 Again the streets were empty, but after some time, Young located a Demorest police officer and asked for directions to the college's housing office. Once again, Southern speak entered the conversation.
Pointing in the direction of the main campus, the guard told him the office was "up yonder."
"I asked him how far a yonder was," said Young. "I was beginning to wonder what I had gotten myself into."
After some time, though, Young settled into the slower pace of life. He moved into Wallace Hall, made friends and worked as a dishwasher in the school cafeteria and as a laborer at Habersham Mills to make ends meet. A sociology major, his biggest worries were finding a place to eat on Sundays (the cafeteria was closed so he had to find transportation to the Tasty Freeze in Clarkesville) and math.
The latter nearly ended his days at Piedmont. After failing algebra his freshman year, Mary Griggs, his academic advisor, gave him the confidence to take a trigonometry class, which he passed. The next quarter he retook and passed the algebra class.
"I was not a dumb person, but I lacked confidence," said Young. "She gave me the courage I needed to pass those classes."
After graduating, Young moved back to New York where he sold insurance and got married. Insurance sales took him back to Georgia in 1977where his two children were born. Young ran his own business for seven years and later worked for Hartsfield-Jackson Airport, The Home Depot, and the United States Postal Service before retiring in 2016.
Casting about for a place to spend his golden years, Young felt a sense of nostalgia for his college days. He hated the Atlanta traffic and yearned for a quieter homestead.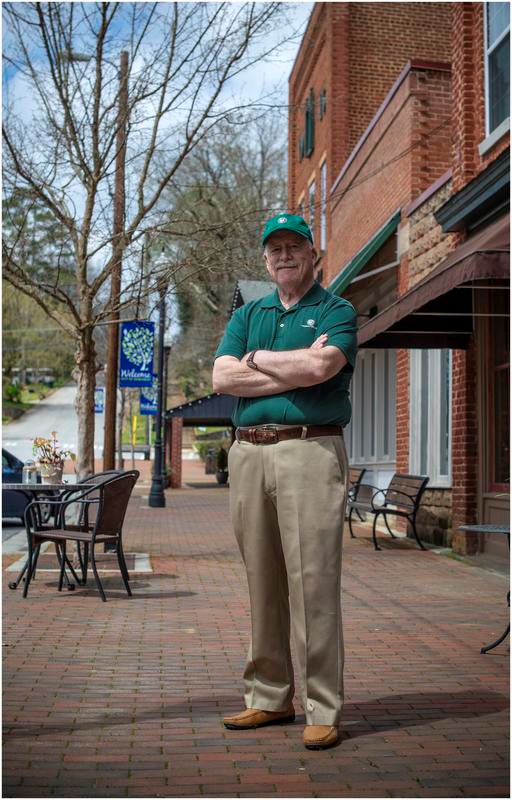 "I am not at a point in my life where I need the hustle and bustle of city life," he said.
Moving back to Demorest was the perfect fit. The quiet town had retained its Southern charm. But there was more to do, and it had plenty of open restaurants on Sunday.
Now single, Young lives in an apartment on Porter Street with two cats, Seamus and Katy. And you can find him at many Piedmont sporting events, theater productions and concerts. He has, like the alumni circle and the chiming chapel bell, become part of the campus scenery.
Now 72, Young is seldom tripped up by Southern expressions. He's even folded some into his vocabulary.
"I really enjoy it here," he said. "It's like I moved back home."