Back to news
New Education Dean Brings Decades of Real-World Experience to Piedmont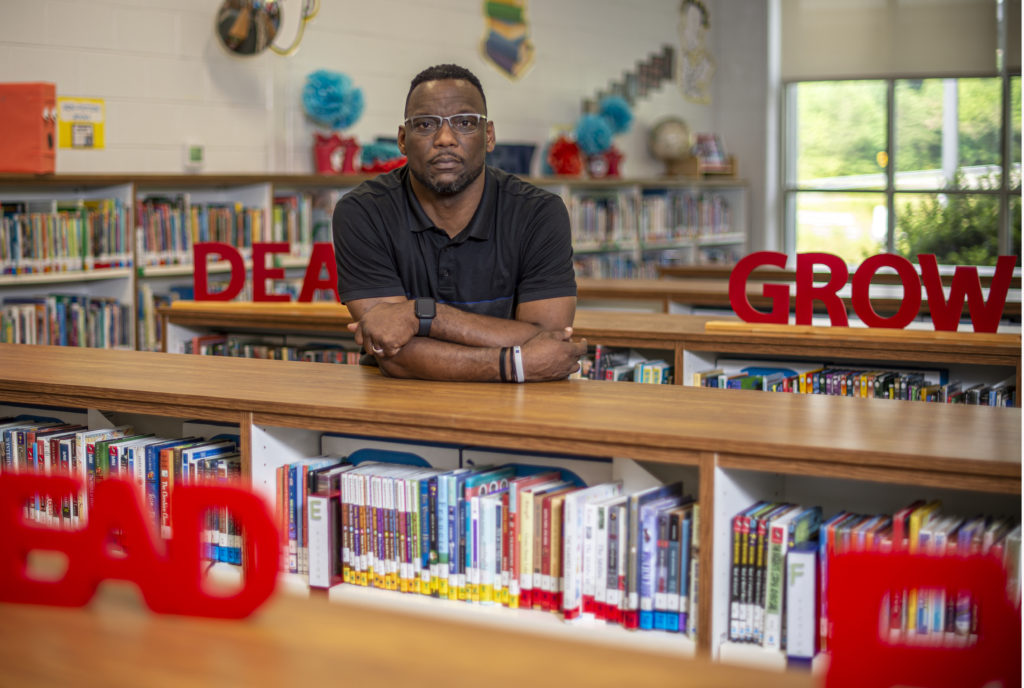 Dr. Octavius Mulligan wants prospective and current students seeking degrees in education to do more than consider Piedmont.
"If you want an authentic experience with professors who will challenge you to be one of the best teachers possible, then Piedmont University is where you want to be," Mulligan said. "We don't want you to consider Piedmont. We want you to graduate from Piedmont."
Mulligan graduated from Piedmont four times:
• BA, Early Childhood Education and Teaching, 1995
• MAT, Teaching, 1998
• Education Specialist (EdS), Curriculum and Instruction, 2000
• Doctor of Education (EdD), 2014
In May this year, Mulligan crossed the stage again, this time to deliver the Commencement address to undergraduate and graduate students. Piedmont University President Marshall Criser introduced Mulligan as the new Dean of the College of Education.
"It is an honor and a blessing to come back to Piedmont to lead the College of Education as Dean. I loved Piedmont when I became a student, and I love Piedmont today," Mulligan said. "It's home for me. It's where it all started: my family and educational career. The relationships I have built were all birthed from my experience at Piedmont."
Mulligan has been an educator since the mid-1990s, when he taught at White Sulphur Elementary School in Gainesville, Georgia. He would move on to become assistant principal at four other Georgia schools — Cornelia Elementary, South Habersham Middle School, Habersham Central High School, and White County High School — and director of the White County Ninth Grade Academy before becoming principal of Tesnatee Gap Elementary School in Cleveland, Georgia. He "retired" from there before being named Dean.
"Octavius has been impacting the people around him ever since he was a student at Piedmont. It is typical of his passion for education and our community that he is coming back to Piedmont to create the next generation of educators and leaders," Criser said.
Fresh from nearly three decades of experience, Mulligan wants Piedmont's students to understand "right from the start that education is not an easy field, especially today."
"Make sure that you have a passion for people — students, teachers, parents — because the teaching profession is not your typical 9-5. Teaching is a calling, and our rewards are not monetary. Our rewards are those that come in the form of 'you were my 4th-grade teacher, and you're the reason I went into education,' or 'I didn't like school until I was in your class.'"
Mulligan has both transformational and servant leadership characteristics. He will draw from those as he leads the College of Education forward.
"I want to gain the trust and confidence of our team and encourage and lead them toward meeting the goals of the College of Education," Mulligan said. "We will provide an education for our candidates that will be top-notch in the field of education."
"As professors for the College of Education, we need to stay abreast of the current trends and issues as well as the challenges that our practitioners face daily. We need to be on the cutting edge to prepare our candidates for what they will face when they step into a classroom for the first time."
The servant leader in him loves working with people and helping them reach their full potential, "just as someone did for me," Mulligan said. He thanks President Criser and the university for entrusting him with the position and plans to be a team leader.
"Throughout my career, I have learned that success is a result of the efforts of several individuals, and I honestly believe that no role — teacher, admin, para, professor, dean — can be accomplished alone. I am excited to collaborate with the talented faculty and staff already dedicated to the College of Education here at Piedmont University. Together, I believe we can build upon the solid foundation that has been laid and continue the important work already in progress."
For more information about the College of Education, visit piedmont.edu/education.