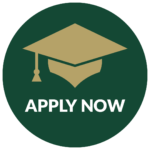 Interested in Logistics?
Our undergraduate admissions team will contact you with more information.
QUESTIONS?
Our Undergraduate Admissions team can help!
---
Undergraduate Admissions
P: 706-776-0103
E: ugrad@piedmont.edu
Keeping the economy moving.
Over the past several years, we've seen firsthand the importance of the global supply chain — and ensuring materials and goods are transported on time and on budget around the world. Even minor disruptions in a company's supply chain can cause global shortages. Logistics professionals play a critical role in today's fast-changing economy by managing the flow of goods and helping to improve business processes. These business process improvements include the ethical sourcing of materials and sustainability strategies that directly affect the global ecosystem.
Whether a graduate is pursuing a career focused in products or services, understanding the upstream and downstream supply of goods and services from provider to customer helps graduates understand an organization across all departments. No matter the business or organization, receiving materials or data, transforming those items into something of value, and delivering that value to customers is critical to success.
With small class sizes, experienced and knowledgeable faculty members, applied exercises, and business relationships brought directly into the classroom, students pursuing an education in logistics and global operations will have all the tools they need to be successful post-graduation.
Piedmont Helps Launch Your Career in Logistics & Global Operations
Following graduation, Piedmont graduates have an abundance of opportunities in logistics and global operations. The Walker College of Business supports graduates in their search for a logistics-centered internship by leveraging longstanding business relationships. Many times, these internships give students the professional contacts they need to launch their career.
Piedmont strives to maintain contact with graduates to follow their careers and to gauge feedback. We frequently invite alumni to be guest speakers and to participate in special events. These added networking opportunities open new doors for students and graduates as they progress through their careers.
What classes will I take?
Reach Your Peak Potential.
Piedmont graduates in Logistics and Global Operations pursue careers in:
Quality Control
Warehouse Management
Inventory Control
Transportation and Shipping
Logistical Management
Strategic Sourcing
Distribution
Green Economy Opportunities
Ethical and Sustainable Sourcing
Related Programs
You might also be interested in one of these programs.
Business Administration
Business students pursue a broad range of business and ethical topics before selecting concentrations in fields ranging from business analytics to logistics. …
Explore this Major
Logistics & Supply Chain Management – Certification
Accounting
Accountants are more than number crunchers; they are innovators who chart strategic paths….
Explore this Major