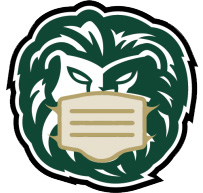 During these challenging times, Residential Living will be changing some of its processes, including for move-in day, to protect the safety and wellbeing of our residential students.
These rules apply to all residential students.
(updated Aug. 5, 2021)
Preparing for Move-In Day
All residential students must submit either medical verification that they have tested negative for COVID-19 or proof of a completed COVID-19 vaccine. The COVID test verification must be dated no more than 10 days before move-in. Residential students may submit their documents in person or via the Piedmont app.
Move-in will take place at the Mize Center.
Students will be limited to three individuals helping them move in.

Students who need additional persons or more time to move in should contact msmith@piedmont.edu for accommodations.
What to expect on Move-In Day
Students must successfully complete the daily Lions Check screening.
If a student or any of the individuals helping the student move in have a fever of 100.4 degrees or higher, the student will not be permitted to move in.
Students must be cleared with the financial aid/business office, have health insurance, and have all required housing documents on file prior to move-in.
Students will be assigned times to move in. Students who arrive early will be asked to wait until their assigned time or until the hall is cleared for them to move in.
Students who miss their assigned move-in time must call 706-968-3377 to coordinate their move-in.
These rules are subject to change based on the status of the COVID-19 situation.
For any additional information about move-in, please contact msmith@piedmont.edu.