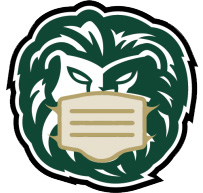 Chartwells, Piedmont's culinary services partner, has developed extensive plans to effectively and safely serve our campus community amid the ongoing pandemic.
Provisions include:
Chartwells team members will continue to wear face coverings.
Face coverings will be required in all dining areas for those who are unvaccinated.
No outside guests will be allowed to dine until further notice.
Chartwells will be monitoring for and mindful of social distancing when appropriate.
Rather than self-service, dining services personnel will serve patrons in an effort to minimize cross-contamination.
Food stations will be sanitized every 30 minutes.