Campus Police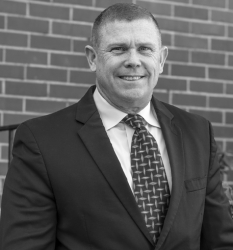 Jim Andrews
Chief, Campus Police
Weather Alerts
In the event of a severe weather emergency, our first priority is to keep students on campus safe and comfortable during power outages or when driving conditions are dangerous.
When severe weather strikes, Piedmont will announce any closings via www.piedmont.edu; local and regional media; and E-Alert text/email messages. (To sign up for E-Alert messages to your phone or email, see below.)

Radio Stations
Cornelia (WCON FM 99.3)
Clarkesville (WMJE FM 102.9)
Gainesville (WDUN AM 55 and WMJE FM 102.9)
Athens (WUOG FM 90.5)
Online

Social Media
The college will also send messages and update content through the Piedmont University accounts on Twitter (@PiedmontGA) and/or Facebook (@PiedmontU) as appropriate.

Campus Safety
During an emergency or if there is a power outage, students or parents can contact Piedmont personnel by calling 706-778-2222. Commuting students (Demorest and Athens) are encouraged to stay home if driving conditions in their area are prohibitively dangerous. In most cases, residential students are also urged to remain in the dormitories on campus. Cohort classes will be canceled if the host school is closed.

Emergency Shelter
On the Demorest campus, all resident students should keep a sleeping bag, flashlight and battery-powered radio in their room. If residence halls should lose power for an extended period, the Student Commons is the designated emergency shelter. The building is equipped with a generator, and the dining hall staff will be able to prepare meals. The President's Home on the Demorest campus is also equipped with a generator and will serve as the emergency operations center.

Emergency Alert Text Messages
Piedmont University makes available to our students, staff, and faculty access to the E2Campus multimodal mass notification system that allows school administrators to send time-sensitive messages to subscribers' mobile phones and email addresses. These notifications would be a form of communication that delivers descriptive information about an emergency scenario such as an on-campus emergency, weather warnings or campus closings. This opt-in service allows you to decide whether you want to participate and is of no cost to you. You will be able to opt out at any point in time and there will be no SPAM texts arriving on your phone. 
Please consider opting into this service to be notified of emergencies and thus provide a safer environment for you. The web address listed below will get you to the set-up screen where you can establish an account for SMS text notification and/or email notification:
https://piedmont.omnilert.net/subscriber.php
If you have created an account in the past please be sure to reactivate it every year.