The Three Musketeers
Feb 20th, 2022 2:00 pm - 4:00 pm
Swanson Center for Performing Arts & Communications, 365 College Drive, Demorest, GA 30535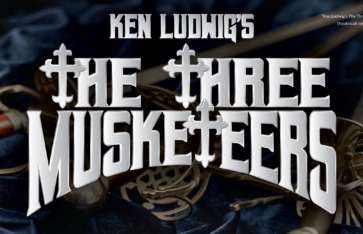 Ken Ludwig's adaptation is based on the timeless swashbuckler by Alexandre Dumas, a tale of heroism, treachery, close escapes, and above all, honor.
Directed by John F. Spiegel
W.R. Cleere Mainstage Theatre
$10 Adults, $5 Seniors and Students, Piedmont Faculty, Staff and Students are Free. All tickets must be purchased through the Box Office so that we can maintain proper social distance in the Theatre. Please call 706-778-8500 x1355 Monday thru Friday from 1-5 pm to purchase tickets.