Hair
Oct 10th, 2021 2:00 pm - 4:00 pm
Swanson Center for Performing Arts & Communications, 365 College Drive, Demorest, GA 30535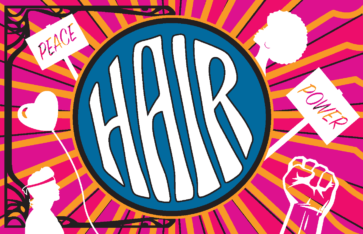 The American tribal love rock musical Hair celebrates the sixties counterculture in all its barefoot, longhaired, bell-bottomed, beaded and fringed glory. Exploring ideas of identity, community, global responsibility and peace, Hair remains relevant as ever as it examines what it means to be a young person in a changing world. This production is for mature audiences only.
Directed by Bill Gabelhausen with Music Direction by Benji Stegner
W.R. Cleere Mainstage Theatre
$10 Adults, $5 Seniors and Students, Piedmont Faculty, Staff and Students are Free. All tickets must be purchased through the Box Office so that we can maintain proper social distance in the Theatre. Please call 706-778-8500 x1355 Monday thru Friday from 1-5 pm to purchase tickets.