FACE: Fine Arts College Experience
Jan 21st, 2022 9:00 am - 4:00 pm
Demorest Campus, 1021 Central Avenue, Demorest, Georgia 30535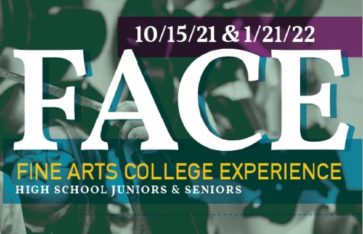 FACE is for students who have an interest in the visual arts, theatre and music. This is an all-day event for high school juniors and seniors who want to experience the life of a Piedmont Lion in the field of fine arts. Lunch will be provided for all attending students.
Activities for the day include the chance to attend any of our fine arts classes offered that day, a private lesson for music students, workshops for theatre and musical theatre students, and the chance to showcase students' talent for scholarship opportunities. Art students should bring either a physical or digital portfolio with 6-10 pieces of their best work. Theatre and musical theatre students are asked to prepare a one minute monologue to perform. Music and musical theatre students are asked to prepare a 3-minute audition piece and bring sheet music for an accompaniment if needed.
For more information regarding FACE, please contact Nikki Blanchard at 706-776-0103 ext. 1238 or cblanchard@piedmont.edu.
Registration for this event has closed.