Commencement
Jul 22nd, 2022 10:00 am - 11:00 am
Chapel, 992 Central Avenue, Demorest, GA 30535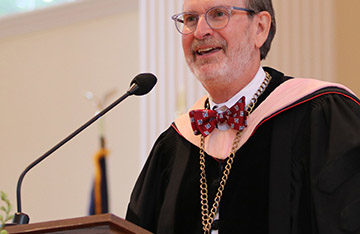 Congratulations to our Summer 2022 graduates!
The Summer 2022 graduation ceremony will take place on Friday, July 22, 2022, at 10:00 a.m. The ceremony will take place in the Piedmont University Chapel in Demorest. The event doors will open for guests at 9:00 a.m.
Graduates who submitted an RSVP for attending the ceremony will receive additional information this summer via their Lions email. Admission to the ceremony will be open; guest tickets will not be needed.
Masks are not required for the ceremony.
If you have questions about Commencement, please contact the Registrar's Office at registrar@piedmont.edu or 706.776.0112.
A live stream link will be available on this site prior to the ceremony.