Commencement
Dec 3rd, 2021 10:00 am - 4:00 pm
Johnny Mize Athletic Center & Museum, 280 Laurel Avenue, Demorest, GA 30535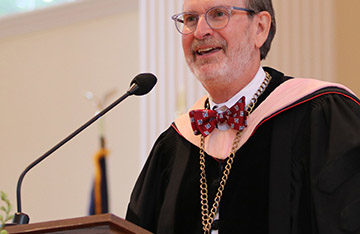 The Fall 2021 Commencement ceremony will take place on Friday, December 3, 2021, at 10 a.m. in the Johnny Mize Athletic Center in Demorest. One ceremony will be held for both undergraduate- and graduate-level students. The event doors will open at 9 a.m.
Graduates will receive tickets for three guests. Graduates will be notified when pickup for guests' admission tickets is available.
Guests may also view a livestream of the event.
To battle the highly transmissible Delta variant and to keep Piedmont University operating safely, Piedmont's current COVID protocols include the following but are subject to change in response to the pandemic:
All students, employees, and guests are required to wear face coverings in all indoor areas where social distancing is not possible.
Unvaccinated individuals are required to wear face coverings at all times while on campus.
Vaccination is not required, but it is HIGHLY encouraged.