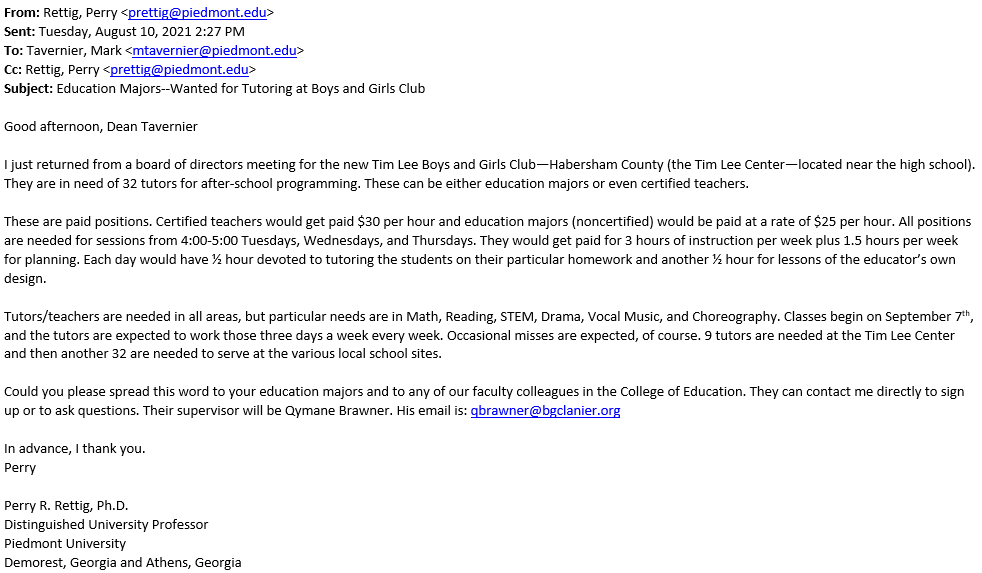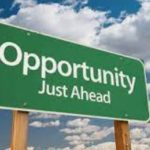 Sent: Thursday, July 22, 2021 12:36:36 PM

Subject: University Childcare Center
We are currently hiring for full-time and part-time assistant teacher positons at our childcare center. We are located off Prince Ave right down the road from Piedmont's Athens campus. I would love to get the word out to any education students that may need/want to secure a position in childcare.
Ashley H. Stough
Director
University Childcare Center
(706) 227-5316
www.universitychildcarecenter.uga.edu
http://www.gelds.decal.ga.gov/Resources.aspx
From: Petro, Sean <sean.petro@ccboe.net>
Sent: Thursday, June 10, 2021 11:27 AM
Subject: Columbia County (GA) School District – We want your Teachers!!!
We are actively recruiting teachers to work in one of the best school districts in Georgia. The schools of the Columbia County School District form an award-winning, nationally recognized school district with 18 elementary schools, 8 middle schools, and 5 high schools. Situated in the Central Savannah River Area of Georgia, our school district is located 10 miles northwest of Augusta, approximately 135 miles east of Atlanta, and 70 miles west of Columbia, SC. Our school district serves the students living in the cities of Grovetown and Harlem, and the communities of Appling, Evans and Martinez. Evans recently received the title "This is the Best Place to Live in America Right Now" from Money.com. Our teachers enjoy competitive salaries and an outstanding benefits package. If you are interested in the Columbia County School District, please view our vacancies and contact me as soon as possible if you see an opening that meets your interest and skillset. Thank you for your time and consideration.