Back to news
He Was an At-Risk Youth. Now He's a Campus Leader. Get to Know Director of Student Life & Leadership Jason Croy.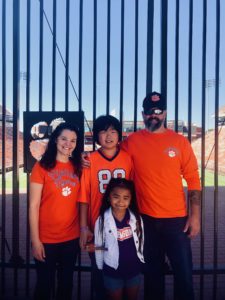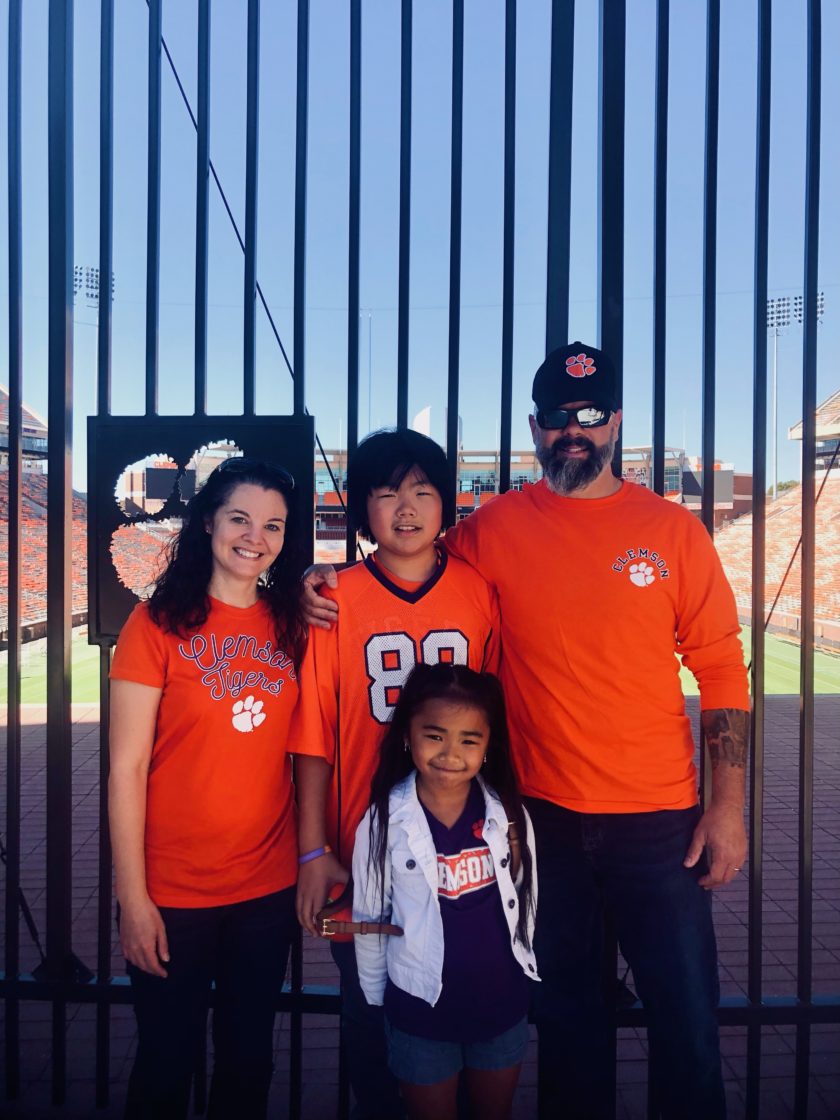 Jason Croy's life changed when he was 17, the night two detectives came to his home in West Virginia.
Croy had led a troubled youth to that point. His father was killed in a workplace accident when Croy was only 14. From that point, substance abuse, run-ins with law enforcement, near-failing grades in school, and absenteeism became the norm.
The detectives had received complaints from parents in the community regarding his behavior, and they came to his house to put him on notice. At that moment, Croy realized just how far off-track his life had gotten.
Over the next few weeks, he started making big changes. He cut ties with the friends who were leading him astray. Started working harder in school. Raised his GPA and got accepted to a local liberal arts college. Joined a church youth group, where he met is now-wife.
Today, he holds a master's degree from Clemson University, has led a 20-year career in higher education, and serves as Piedmont's newly hired director of student life and leadership.
"I love being with college students, especially the ones who are at risk, the ones who feel like they don't belong here. That was me," Croy said.
Here are five things to know about Croy and his passion for students:
He took a leap of faith — and he's been in Georgia ever since. When Croy decided to turn his life around, one of the first things he did was join a youth group at a church in his hometown of Mercer County, West Virginia. That's where he met Nikki — and fell in love. A year or so later, while Croy was studying at Bluefield College, Nikki told him she would be attending Emmanuel College in Franklin Springs, Georgia. "Me too!" Croy replied — though he'd never even heard of Emmanuel, let alone applied and been accepted. His leap of faith paid off. He and Nikki married, became parents, and have made lives here in Georgia ever since.
A single conversation shaped his career. During his junior year at Emmanuel, the dean of students recognized Croy's talents in working with and relating to college students. The dean asked, "Have you ever thought about doing something in student affairs?" "I didn't even know that was a thing," Croy said. That comment got him thinking — and excited. After completing his bachelor's degree in religion, he received his master's in counseling education from Clemson. "College changed my life," Croy said. Croy spent 20 years working at Emmanuel, mainly in the role of vice president for student life. Most recently, his duties revolved around student advocacy, before he joined Piedmont in October. 
He became an Ironman triathlete so that he could become a dad. After struggling with infertility, the Croys began exploring adoption — an option that filled their hearts with joy but would come at a significant cost. To help make their dreams of a family come true, Croy began competing in Ironman triathlon events, which involve a 2.4-mile swim, 112-mile bike ride, and a 26.2-mile run. Sponsorship dollars helped to offset adoption expenses. Today, he and Nikki are parents to a daughter and a son, adopted from South Korea and Thailand respectively.
In his job at Piedmont, he's working to create opportunities for students to connect. As director of student life and leadership, Croy oversees the Campus Activities Board, Greek life, clubs and organizations, campus events, new student orientation, fitness and recreation. "We're working to increase the variety of opportunities for students to get involved on campus and increase participation," Croy said. "According to research, when students are connected to campus, each other, and especially with faculty members through clubs and organizations, they're much more likely to be successful." 
He uses his story to help students believe in themselves. "A lot of people from my hometown assumed I would be dead or in jail by now," Croy said. "I had to learn the impacts of childhood trauma and what it does to the developing brain, mind, and body. I also learned just how important positive relationships are in treating the impact of trauma." With the influence of a few key people in his life — the detectives who came to his home, therapists, his wife, his dean — Croy was able to redefine the possibilities for his life. He works to do the same for students at Piedmont. "Everyone has their strengths," he said. "It's about finding those strengths and putting them to work." 
Learn more about campus life at Piedmont University at piedmont.edu/campus-life.