Back to news
Piedmont University Alumna, Student Team Up for Storytelling Initiative; First Event Aug. 26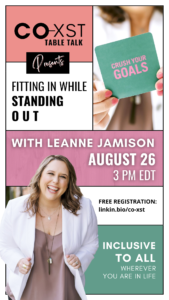 A Piedmont University alumna and student have teamed up to bring positive change through storytelling.
Karen Shayne, who graduated from Piedmont in 1988, and Caleb Rogers, a mass communications major who will graduate in December, met on campus earlier this year, during Shayne's exhibition of UNTOLD: The Campus Diaries, a storytelling project dedicated to raising awareness of mental health issues among college students.
The two struck up a collaboration, and along with Kiya Naka, a Canadian marketing specialist, created CO-XST, a multifaceted initiative aimed at connecting people — and fostering compassion and kindness — through the sharing of stories.
"I just think it's amazing that this all happened because of Piedmont," Shayne said. "Caleb was the missing piece, and I found him by returning to Piedmont."
As part of his capstone project, Rogers is producing a series of podcasts and a documentary featuring college students and their individual journeys, struggles, and triumphs. The podcasts and documentary will premier later this fall under the CO-XST name.
In the future, Shayne, Naka, and Rogers hope to create a television series and speaking tour of college campuses to share stories they've collected, and in doing so, connect with students across the country.
"When we tell these stories, we help people to understand what others are going through, which may be similar to the things they're going through, too," Rogers said.
"We help people to feel accepted, and we create a space for them to open up and share their own story."
Rogers and Shayne added that CO-XST will serve as a much-needed forum for face-to-face, real-time conversation for a generation that has grown up communicating primarily through technology.
One of CO-XST's first events will be a Zoom "Table Talk," titled "Fitting in While Standing Out." The facilitator will be former Piedmont University counselor Leanne Jamison. The event takes place at 3 p.m. on Aug. 26 and is open to anyone who would like to attend. Attendance is capped at 50. To register for the event, visit: Meeting Registration – Zoom
"We'll talk about how you can be your own person but also stand out as a leader, how to not lose yourself, and how to develop your own sense of purpose," Shayne said.
"This is going to be a relevant discussion for anyone, from college students to adults."
For more information or to share your story with the CO-XST team, visit co-xst.com.